Apple once again comes out on top of customer satisfaction survey, Nokia oddly low
66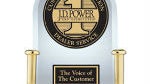 J.D. Power and Associates has come out with its annual report on customer satisfaction for the mobile industry, and once again Apple has taken the top spot on the survey. Not surprisingly, RIM/Blackberry ranks pretty badly, but we were surprised to see Nokia where it is on the list. The study incorporates the opinions of 8,736 smartphone owners, who were surveyed between January and June of 2012. We would prefer to see a much bigger sample size, given the millions upon millions of smartphone users there are, but J.D. Power and Associates does have the track record in these things, and are pretty trustworthy.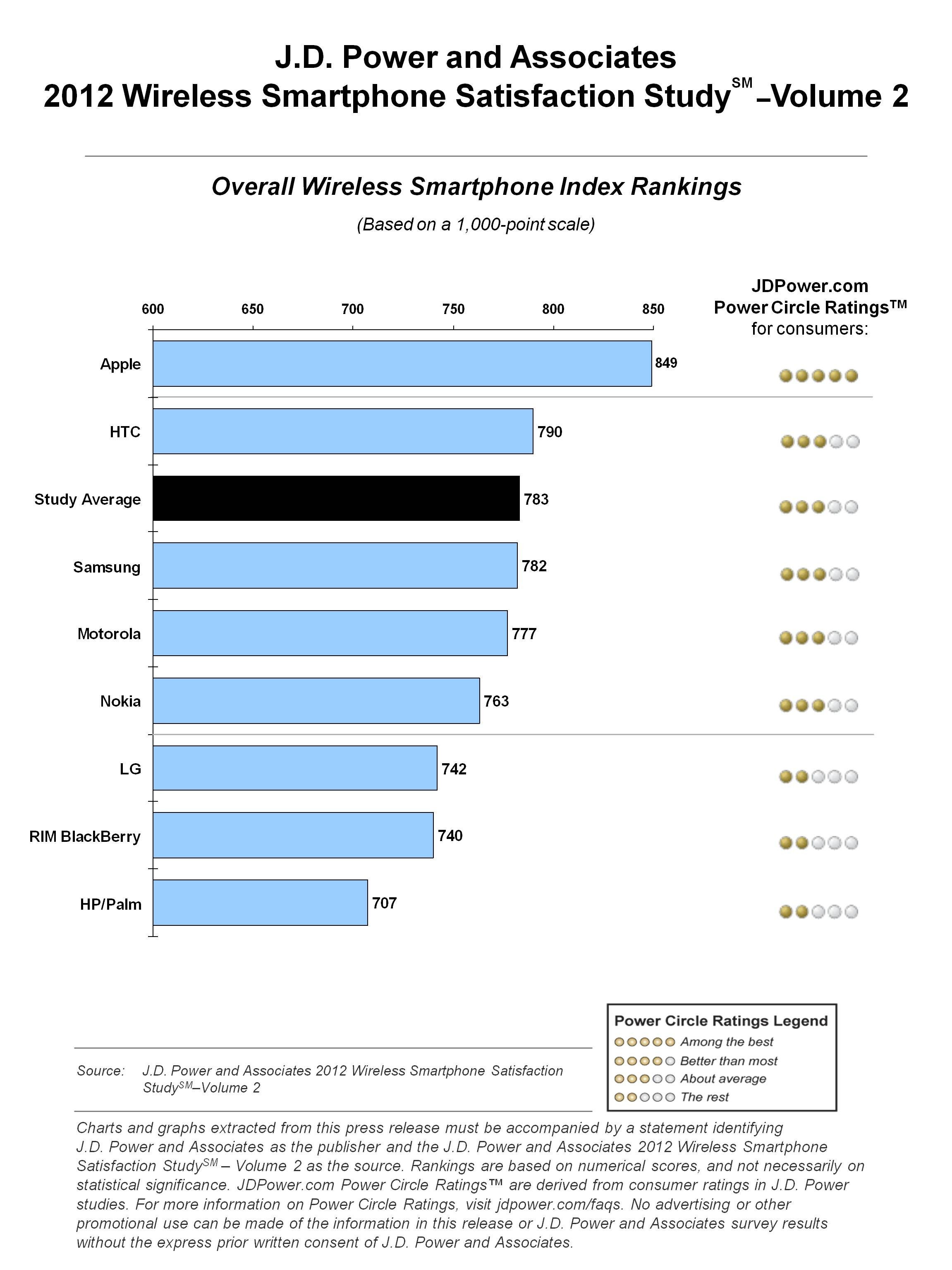 Apple once again came out on top of the satisfaction rankings, coming in 59 points higher than the closest competitor which was HTC. In fact, Apple's ranking is 54 points higher than where it came in last year, which is a pretty sizeable bump. Motorola saw its rating go up by 14 points, but still dropped to 4th place, despite ranking second last year. Samsung saw the biggest jump after Apple, up 48 points to move into 3rd place. Nokia is also on the rise compared to last year, but customer satisfaction doesn't seem to be as high as critical reviews of the Lumia handsets.
More interesting may be the other observations made by the study, which found that regardless of device, customers were more satisfied with their smartphone if they used
social networking apps and games
, compared to those that didn't. In both cases, average customer ratings were in the low 800s for those who used social networking or games, compared to ratings around 750 for those that didn't.
Additionally, the study found that 19% of smarpthone users bought their device based on price, but the top key factors in determining the satisfaction level with a device banked heavily on performance (33%), followed by physical design (23%), features (22%), and ease of operation (22%).