Apple now rakes in 95% of the smartphone industry profits
99+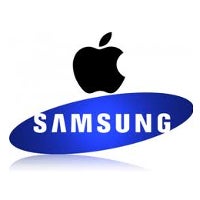 According to the latest report from Canaccord Genuity, Apple grabbed a whopping 94 percent of the smartphone industry profits during Q3 2015. Even for Apple, a smartphone maker with a longstanding firm grip on the industry profits, this is a new record. A year ago, Apple raked in 85 percent of the profits in the smartphone market.
Apple's profits are even more impressive given that the company is only responsible for about 15% of the global smartphone sales. However, with the price of the average iPhone going up from $620 back in 2014 to $670 during Q3 2015, and this at a 37 percent operating margin, Apple doesn't need to win the volume game in order to dominate the profit charts.
Samsung, the world's largest smartphone maker by global sales, only has an average sales price of $180. As such, the company is much more dependent on total volume to generate money. According to this new report from Canaccord Genuity, Samsung brought in 11% of the total profits in the industry, down from 42 percent back in its glory days of 2013. At the time, the company had a 31.9% slice of the global smartphone sales, but the most recent reports see Samsung as controlling about a smaller 22% slice in the present.
Other smartphone makers, including big names such as Microsoft, BlackBerry, Lenovo-owned Motorola, Sony, LG, or HTC either didn't make too much profit or reported losses during the quarter. The losses reported by these companies are the reason why the profit percentages add up to more than 100%.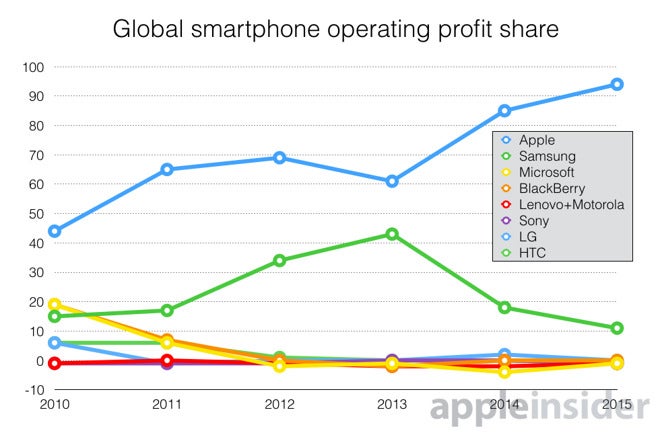 Looking forward, it remains to be seen if Apple will be able to maintain the momentum with the iPhone 6s series. Although the new iPhones topped the launch-day sales record set by the previous generation, some reports claim that customer interest has cooled off in the following weeks.