Apple: no, we didn't sacrifice Face ID quality for quantity, Bloomberg's report is 'completely false'
49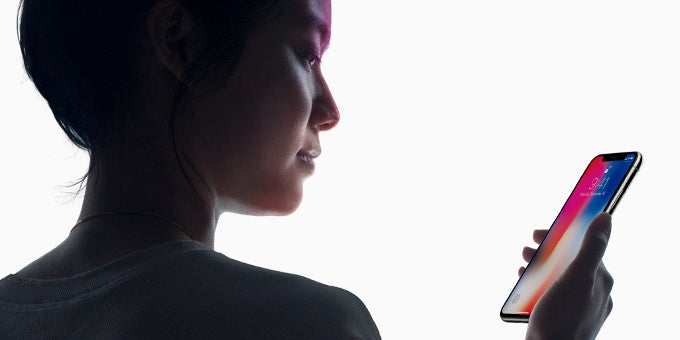 Yesterday, a Bloomberg report came out, claiming that, in a radical departure from Apple's usual standards,
Face ID suppliers
are
getting away with "good enough" modules
, if that can speed up the production process. The requirements for the accuracy of the dot projector that splashes up to 30,000 points of light on your face to create a depth map, and
matches them to a stored pattern algorithm
to unlock your phone were essentially lowered, suggests Bloomberg, when it became clear that just 20% of the initial batches could pass Apple's initial stringent conditions.
In a nutshell, suppliers were greenlit to sacrifice quality for quantity, claims a "person with knowledge of the process." Apple, however, begs to disagree, and issued the following rebuttal to Bloomberg's piece on the teething pains of planting the Face ID tech in a retail device:
Customer excitement for iPhone X and Face ID has been incredible, and we can't wait for customers to get their hands on it starting Friday, November 3. Face ID is a powerful and secure authentication system that's incredibly easy and intuitive to use. The quality and accuracy of Face ID haven't changed. It continues to be 1 in a million probability of a random person unlocking your iPhone with Face ID.

Bloomberg's claim that Apple has reduced the accuracy spec for Face ID is completely false and we expect Face ID to be the new gold standard for facial authentication.
The reason Apple cites the "1 in a million" probability as a benchmark, is that this is what was claimed by Phil Schiller during the iPhone X keynote announcement, and in the subsequent marketing materials and Face ID white papers.
Note that Apple doesn't say how it got there, just that this level of probability still stands. That's twenty times higher than Touch ID anyway, and overall a much ado about nothing, given that you also have plenty of other options to unlock your phone securely. A
talking fox avatar
, though - that's only possible with the Face ID kit, so in the end it will be all worth the innovation trouble.