Apple might add "combination safe lock" patterns to TouchID, patent reveals
9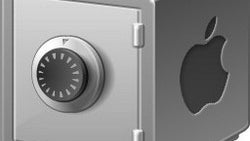 Although manufacturers usually don't make full use of the patents the USPTO grants them, these might give us a potential sneak peek at a feature or a novel tech that could eventually make it to a future product of theirs.
That said, when it comes to Apple, one of the undisputed leaders in the industry, we are usually keeping an ear close to the ground with the high hopes of getting a drift of something that is being secretly prepped. One of the latest patents that Apple has been granted describes a pretty interesting improvement to its security-oriented TouchID - it looks like Cupertino is not content with the security a mere fingerprint provides, that's why it might throw a safe combination in the mix.
Similar to a regular safe dial, TouchID will first register your fingerprint and afterwards require you to dial a predefined security combination by rotating your fingertip clockwise or counterclockwise on your iPhone's TouchID-enabled home button. What's more, other finger motion might also make the cut, judging by the patent images.
This got revealed in a recently-captured patent, which has just been granted to the tech giant. While this doesn't mean that Apple will indeed make full use of it, it gives it the right to do so. Would you fancy such an enhanced TouchID security feature on your iDevice, provided that Apple decides to give it a go?
source:
PatentlyApple
via
GSMDome