Apple may finally discontinue the iPad 2 in the "near future"
17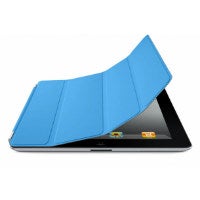 One of the more surprising and
disappointing
parts of the latest Apple iPad announcement back in October was that Apple was keeping the almost three-year old iPad 2 on the market and pricing it even with the brand new iPad mini Retina. But, new rumors make it sound like Apple is almost ready to discontinue the iPad 2 in the "near future".
The iPad 2 has seen pretty low sales recently, and people supposedly close to the situation are saying that Apple is planning to seriously cut production of the iPad 2. It shouldn't be much of a surprise that the iPad 2 has been selling badly. If you were choosing between a three-year old tablet for $399, a brand new iPad mini Retina at the same price, or an iPad Air for just $100 more, which would you choose?
The decision to keep the iPad 2 in the lineup made a bit of sense, because it meant the original iPad mini wasn't the only non-Retina tablet in Apple's lineup; and, it also made the $100 price bump to the iPad Air look much more attractive, making an upsell much easier for Apple. It is unclear what the plans are exactly. It is possible that Apple will simply cut production and not take the iPad 2 off the market, or it may replace it with the iPad 3 or 4.