Apple may be the biggest watch maker, but Fitbit and Xiaomi are bigger wearable makers
5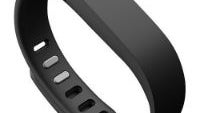 Smartwatches are arguably more useful than a plain fitness wearable (depending on how useful you find it to not need to take your phone from your pocket), but smartwatches are also obviously much more expensive overall, so it probably shouldn't be too much of a surprise that Fitbit and Xiaomi are the biggest wearable makers in the world.
Apple has the lead in terms of smartwatch sales (and by extension overall watch sales), but sales have dropped quite a bit. According to IDC, Apple had shipped 5 million Apple Watches in Q4 of 2015, but just 1.5 million in Q1 of 2016. And, that was good enough to make Apple the third largest wearable vendor. Fitbit took the top spot with 4.8 million wearables shipped, and Xiaomi was second with 3.7 million wearables. Rounding out the top five were Garmin in 4th with 900,000 units shipped, and Samsung tied for fifth with BBK, a Chinese company that is a subsidiary of XTC, at 700,000 wearables shipped.
In terms of smartwatches specifically, Apple was obviously on top with Samsung second. Motorola took the third spot with 400,000 units shipped and Huawei came in fourth with just 200,000 units shipped.
Overall though, the wearable market looked strong with total Q1 shipment volumes at 19.7 million units, which was an increase of 67.2% year-over-year. But, those numbers were clearly pushed by fitness trackers and more basic wearables and not so much with smartwatches. The Apple Watch and Android Wear devices seem to still need to convince the public the use case is real, because just being a fitness tracker that shows notifications from your phone may not be enough.