Apple makes a deal with UnionPay, China's biggest payment card: building towards Apple Pay?
5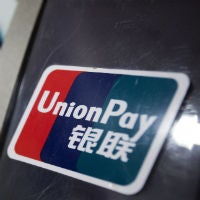 Apple Pay is obviously a huge product for Apple. Mobile payments is still a very fragmented, and mostly untapped market, meaning quite a lot of opportunity for a company like Apple to make a mark. Of course, while Apple Pay technically only works in the U.S., there seem to be plans in the works to move internationally, especially to Apple's second biggest market: China.
Apple announced today that it has made a deal with UnionPay for use in the iTunes App Store for one-tap app purchases. This is a major deal because UnionPay is basically the only bank card that exists in China, and there have been 4.5 billion UnionPay cards issued around the world. Previously, Chinese users had to transfer money into their iTunes accounts in order to purchase apps; or, use a third party app store that would load apps into iTunes on a computer before transferring it over. Although, that second option has led to the rise of the first major piece of
iOS malware
on non-jailbroken devices. It's not too big of a leap to see this as the first step in building a partnership between Apple and UnionPay that will allow Apple to release Apple Pay in China. Of course, even this move may not be enough for Apple to be successful.
China is a very different market than most. First of all, China is still mostly a cash-based society, and while there have been a huge amount of UnionPay cards issued, their use in China is still relatively low. Mastercard, Visa, and American Express have been barred from entering China, and the major mobile payment system now in place is Alipay, a separate company owned by Alibaba's Jack Ma that handles all payments for Alibaba. Alipay uses a QR code payment system similar to the infamous CurrentC. Apple's Tim Cook has been in talks with Ma about a partnership with Alipay as well, but nothing has come of that so far.
So, this deal with UnionPay will certainly be a boon for Chinese users looking to buy apps and games, but the international move of Apple Pay still appears to be in the distance. No matter how far in the distance, Apple likes to set the building blocks early.