Apple issues a stark iCloud security warning, stops short of naming China
9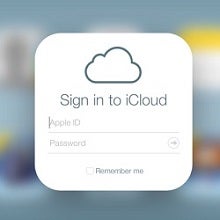 Apple issued a stark iCloud security threat warning on its support page on Tuesday, indicating that its venerable cloud service has been under organized attack from malicious sources. The warning basically says not to key in your Apple ID or other credentials on a website that presents with a security certificate warning in your browser.
The company didn't mention China in the posting, but a bunch of Apple device users there have been clamoring at the local blogosphere that they are seeing certificate warnings when they try to log into iCloud, indicating a "man in the middle" type of attack, aiming to snatch your ID and password.
Apple is deeply committed to protecting our customers' privacy and security. We're aware of intermittent organized network attacks using insecure certificates to obtain user information, and we take this very seriously. These attacks don't compromise iCloud servers, and they don't impact iCloud sign in on iOS devices or Macs running OS X Yosemite using the Safari browser.

The iCloud website is protected with a digital certificate. If users get an invalid certificate warning in their browser while visiting www.icloud.com, they should pay attention to the warning and not proceed. Users should never enter their Apple ID or password into a website that presents a certificate warning. To verify that they are connected to the authentic iCloud website, users can check the contents of the digital certificate as shown below for Safari, Chrome, and Firefox—each of which provides both certificate information and warnings.