Apple is working on something more than a car under its "Project Titan" initiative?
12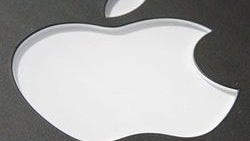 The "Project Titan" initiative, under which Apple is supposedly working on a driverless car, may actually have a much larger scale than previously thought. According to information received by Business Insider, Cupertino may be looking not just at autonomous cars, but at a more comprehensive transportation platform based on such.
The report does not specify whether it is a question of transportation of goods or people, but points out that it is entirely possible for Apple to develop
"something bigger than a car"
, considering both the recent trends in the transportation industry and Cupertino's investments. According to analysts' most rough estimates, the global volume of this market is between $5 and $15 trillion, which is several times more than the volume of the IT sector. Besides, Apple is already investing in what could be key areas of development for the cars of the future, such as entertainment, communications and software. So it would be quite natural for the company to look for further growth opportunities in the transportation industry. And Cupertino has all the means, including financial ones, to create them.
The report about Apple's transportation platform – which is said to be not just a car,
"but the entire experience"
– looks like an interesting addition to what we know so far about the company's secret projects in the automotive area. For example, Apple's driverless car efforts, known as "Project Titan", have been the subject of rumors and speculation for years, but the plausible information about the matter is not that much. Last year, Apple said it was
"excited about the potential of automated systems in many areas, including transportation"
, but the company's focus is believed to be on building software for autonomous driving as a whole rather than on designing a vehicle. There have also been rumors that Apple might be working on its own electric car, but the company has never admitted that.
source:
Business Insider