Apple is throttling the Qualcomm modem in Verizon and Sprint iPhone 7 for parity with slower Intel modem model
13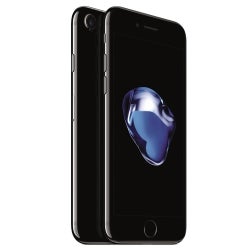 One of the behind-the-scenes facts about the new iPhone 7 and 7 Plus is that units on different carriers have different integrated modems. Verizon and Sprint units use the Qualcomm X12 modem, while AT&T and T-Mobile use the Intel XMM 3360 modem. Does this matter? In practice, not really, but it is your right to know that the Qualcomm modem maxes out at speeds of up to 600 megabits per second, while the Intel modem's max speed is around 450 megabits per second. Thus, Apple has throttled down the faster Qualcomm modem in order to keep parity between different carrier models of the iPhone 7.
According to analyst Jan Dawson who's familiar with the matter, the decision has to do with Apple's supply chain more than anything. The company chose to use the two modems to differentiate its suppliers, which carriers had no real say in. Moreover, marketing the same phone as faster on Verizon or Sprint's network because of these matters would have been unfair to competing carriers and users themselves. But in testing, the Qualcomm modem model was found to be slightly faster than the Intel modem model, although not considerably so.
In addition, Apple might be considering the increased power consumption of the non-throttled Qualcomm modem in its decision.
source:
recode.net
via
Apple Insider