Apple is the world's favorite company, not Google (sort of)
99+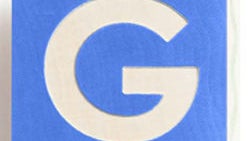 Every year, FutureBrand does a survey to determine the world's top 100 favorite companies and for the past two years Google has been at the top of that listing. This year is different though because Apple has technically taken the top spot while Google has dropped off of the list entirely. No, this isn't because people suddenly hate Google, but rather because Google isn't eligible to be on the list anymore because it has been subsumed by
Alphabet
.
Alphabet doesn't have the brand recognition that Google does and shows up as number 21 on this year's list, meaning everyone else gets bumped up. Apple takes the top spot, up from second place last year and fourth place in 2014; Microsoft retakes the number two spot it had in 2014 after it dropped to third last year; and Samsung keeps climbing to take third place this year after being fifth and seventh in the past two years, respectively.
Other notable tech companies on the list are: Facebook (6th), Amazon (8th), NTT DoCoMo (52nd), China Mobile (61st), Qualcomm (65th), Deutsche Telekom (80th), Verizon (83rd), and Vodafone (88th).
Time will have to tell if Alphabet can climb higher. We assume it will. But, Google will continue to pull all of the brand recognition and headlines, so if Alphabet wants to retake the number one spot, it may have to lobby FutureBrand to alter the rules a bit to accommodate conglomerates differently.