Is Apple doing the right thing by spending millions on new games for Arcade?
7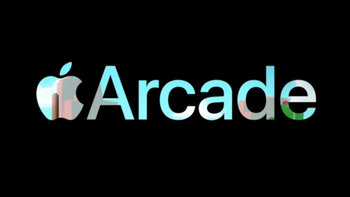 Last month, Apple Arcade was unveiled
. Set to launch this fall, the service will offer subscribers access to over 100 "groundbreaking" new games. The Arcade will be available on all Apple devices including the iPhone, iPad and the Mac. And the only cost will be the monthly subscription fee; there are no in-game extras that Arcade members will have to shell out for. Besides allowing a family with up to six members to share, a whole new family of accessories certified MFi (made for iPhone, iPad), such as game controllers, will make playing games on an iOS device much easier.
With iPhone sales struggling, the company is looking to take advantage of the large number of active units (nearly 1 billion at last count) by selling owners of these handsets subscription services such as Apple Music, Apple News+, Apple TV+ and Apple Arcade. Apple is looking to double its services revenue from the $25 billion it collected in 2017 to the $50 billion it hopes to garner next year. For the fiscal first quarter of 2019, the period covering October through December of last year, Apple grossed nearly $11 billion from its services unit, putting it on track to meet its goal for fiscal 2020.
According to the Financial Times
, Apple has budgeted more than $500 million this year to spend on games for Arcade. In other words, the company is spending millions of dollars on each game. Will there be a payoff for the company after it keeps cutting such large checks? Global banking giant HSBC believes so. The firm's analysts see Apple Arcade grossing $370 million next year, overtaking Apple TV+ by 2022 with $2.7 billion in sales, and generating $4.5 billion in revenue by 2024. In that year, HSBC expects Apple TV+ to bring in $4.1 billion in revenue, while Apple News+ takes in approximately $2.7 billion.
Some new games will have months of exclusivity on Apple Arcade

To help generate business for Arcade, Apple is offering incentives to developers who are willing to give the new service exclusivity on new games for a few months. That would keep popular titles off of other platforms, including the Google Play Store, for a period of time. Apple is hoping that this will lead to developers debuting their games on Arcade first, which was a pattern seen years ago when App Store users spent much more money on games than Android users. Now, with Android's huge global market share, new games are apt to launch on both platforms at the same time

The $500 million Apple has reportedly budgeted for Arcade is half the $1 billion it originally expected to lay out for Apple TV+. Games already announced for Arcade include one based on Sega's popular Sonic the Hedgehog character. Subscribers will also be able to select titles from Cartoon Network and Lego. There will even be a new version of Frogger available. Independent developers, who have proven themselves with games listed on the App Store, have received larger than normal advances from Apple to deliver new titles for Arcade.

HSBC forecasts that Apple Arcade will have 29 million subscribers by 2024, paying $12.99 a month for the service. But that is only an estimate. Only time will tell whether Apple has made the right move by laying out half a billion dollars for new, unproven games for its service. And if Arcade ends up being a big money maker for Apple, competition will surely follow. Still, Apple will have the advantage of plucking (ahem) apples from the low hanging trees. Those are the nearly one billion owners of an active iPhone who will be receptive to Apple's marketing of Arcade.