Apple introduces public beta for iOS 8.3, seeds iOS 8.3 beta 3 to developers
17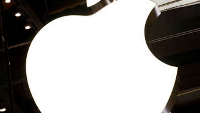 If you've always dreamed of being a beta tester for iOS, your dream has come true. On Thursday, Apple changed the name of its Apple Seed website to Apple Beta Software program. More than just a name change, Apple is now adding iOS to the program, which previously was for OS X only. If you're interested in beta testing iOS 8.3, you need to have an Apple ID and accept the Apple Beta Software Program Agreement that is shown to you during the process of signing in. This is not a drug trial guys. Apple is not paying you to test its operating system.
Apple strongly suggests that you back up your device to iTunes. After all, what you will be installing on your phone is software that is not finished. That is the trade-off for being a non-developer beta testing the operating system. Anything can happen. Once you've completed that task, go to appleseed.apple.com/profile to download and install the configuration profile. Apple also revealed how to get a shipping version of iOS back on your device. If you want the shipping version of the build you are testing, you can wait for the final version to appear in Software Update, and install it. If you want to install a previous shipping version of iOS, delete the beta software, re-install the current shipping version of iOS and restore the data you backed up on iTunes.
By the way, Apple today also released iOS 8.3 beta 3 to developers. Changes include a 'Conversation List Filtering' option under Messaging settings. You can take your messages and divide them by those that were sent to/from people in your contacts list, and those involving everyone else. Messages from unknown senders give you an option to report it with Apple as junk. Unnamed groups now list the names of its members instead of just reading as 'Group'. Finally, the Apple Watch app is now included in iOS 8.3 beta 3.
source: 9to5Mac (
1
), (
2
)