Apple introduces USB and Bluetooth mouse support with iPadOS but don't expect an arrow cursor
8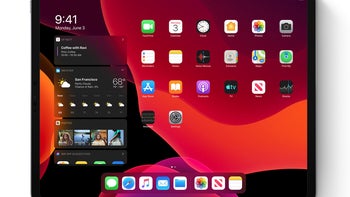 After introducing
support
for external hard drives, USB sticks and memory cards in the new
iPadOS
, developers are now finding that Apple has more surprises in store for its tablets. Tucked as an Accessibility feature, Apple has included the ability to connect a USB or Bluetooth mouse to your iPad, making it a better productivity machine.
Introduced as an AssistiveTouch helper in the iPad's accessibility options, mouse support includes both wired and wireless gear, as well as the Magic Trackpad thingy of Apple. Once connected, the "cursor" won't look like a typical mouse one, of course, but rather a circle imitating a finger touch. Apple isn't listing the new option in its extensive
new iPadOS features list
, but it's there.
Remember, that's because it is an accessibility feature, but folks who have been waiting for a mouse and cursor support, any cursor, would nonetheless be glad this is happening. The new iPadOS aims to close the gap between tablets and laptops, and introducing mouse support is just one more arrow in Apple's quiver on the quest to do just that.