Apple iRadio royalty terms leak out, and they could kill Pandora
11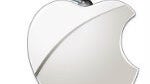 There was a lot of talk about Apple's upcoming
iRadio
service in the leadup to WWDC because Apple was scrambling to sign deals with all of the major record labels before the conference began. The timing of it didn't necessarily matter, because iRadio won't be released until the fall, but Apple wanted to have everything square before announcing the product. Now, we're learning more about the terms Apple negotiated on royalties, and it turns out that Apple's terms could be very bad news for Pandora.
According to
The Wall Street Journal
, Apple is paying much higher rates for iRadio than its most direct competitor, Pandora. Apple will pay based on a combination of the number of times a track is played and how much Apple generates in ad revenue. Apple won't pay royalties on tracks that are in a listener's iTunes library, but on other music will pay a label 13 cents each time a song is played, as well as 15% of net advertising revenue, proportionate to a given label's share of the music played on iTunes for the first year. In the second year, the royalties increase to 14 cents per listen, plus 19% of ad revenue. Apple is also offering music publishers as much as twice the rate that Pandora pays.
This is extremely bad news for Pandora, because the company simply can't afford to pay the same rates as Apple. Pandora has been paying 12 cents per listen as part of its free service, and the company has been actively lobbying artists to help get those fees lowered. Pandora has said that it can't make a profit with the current royalty rates it pays. So, where Google tends to kill rivals by offering free services, Apple may end up taking out Pandora by paying far more than Pandora can afford.
Of course, Pandora founder Tim Westergren says that comparing the two payment plans is comparing "apples and oranges" because the services work differently and generate different payments. So, at least he's not too worried.