Apple "iRadio" getting closer after deals with Universal Music and Warner
7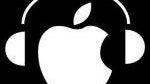 There have been rumors for a while that Apple has been working towards a streaming music service (which we will assume is called iRadio until Apple announces the official name), and today marks a big step towards that service becoming real. Reports say that Apple is extremely close to a deal with Universal Music and negotiations with Warner Music are close behind.
Sources say that Apple and Universal Music are in the final stages of negotiation, and Warner Music isn't far behind, and the Universal deal could be done as soon as next week. Warner is expected to follow close behind, which would leave Sony Music Entertainment as the only major label without a deal with Apple. Apple is still planning to launch the service later this year.
iRadio is expected to be a service very similar to Pandora, and used as a way to pull users into the iTunes Store to purchase music. iRadio is not expected to offer functionality like Spotify with playlists and full albums. Apple is reportedly negotiating terms which would have the company pay rates similar to Pandora, which is 12 cents per 100 songs.
There are also reports of
Google
and
Amazon
working on similar services. Google has reportedly already made a deal with
Warner Music
, and while Universal hasn't signed with Google, the company is "
excited
" about the possibility.