Apple introduces new iPod Touch with updated processor, extra storage
27
Almost four years after the previous iPod Touch was introduced, Apple has today announced an
updated version
that replaces the processor with a newer one, adds an extra storage option, and… that's about it.
A slightly newer processor and iOS 12 out of the box

After previously using 2014's Apple A8 inside the iPod Touch, Apple has finally updated the processor and included the slightly newer Apple A10 Fusion inside the seventh-generation iPod Touch. This chip was first introduced in September of 2016 and can currently be found inside the iPhone 7 and iPhone 7 Plus.


Like the previous model, the iPod Touch starts at $199 for the 32GB variant but increases to $299 for the 128GB option. If neither of these configurations are impressing you, a new 256GB model is also available to purchase for $399. Regarding colors, the device is available in Space Gray, Silver, Gold, Pink, Blue, and Product RED.


Unsurprisingly, Apple's seventh-generation iPod Touch arrives pre-installed with iOS 12. This means buyers will have access to a variety of features including Screen Time, grouped notifications and, of course, lots of Animojis. However, thanks to today's refresh, the device will also support Apple's ARKit and Group FaceTime, two things that weren't previously possible due to a lack of power.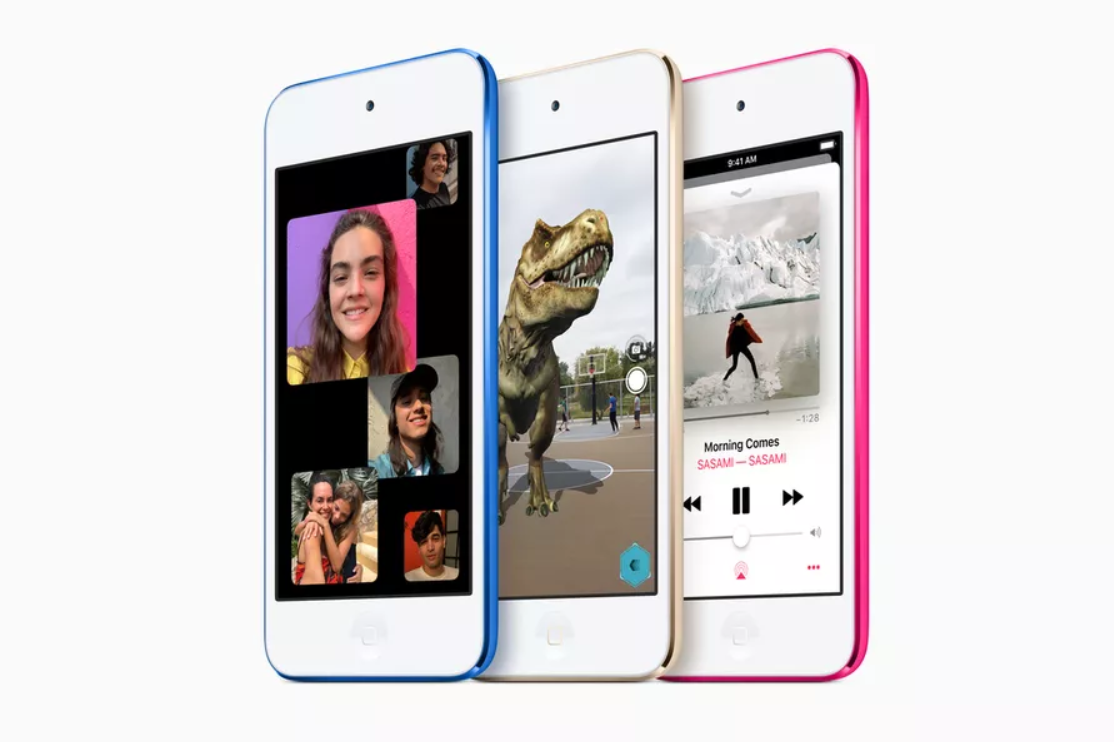 Like Apple's current iPhones, this latest iPod Touch model is expected to receive an update to iOS 13 come September. This version, for those of you that aren't already aware, is expected to introduce many revamped apps, performance improvements, and the highly-anticipated Dark Mode, among other things.
The downside to this will most likely be a lack of support for the sixth-generation iPod Touch – Apple typically drops support for the previous versions upon announcing a newer model. If this happens, it also suggests the iPhone 6s and iPhone SE will lose support too, as previously rumored.
No physical changes: the headphone jack remains

Following in the footsteps of the fifth and sixth-gen iPod Touch models that were announced in 2012 and 2015 respectively, the latest offering arrives equipped with a small 4-inch Retina display that is surrounded by massive bezels.


Due to the fact that Apple hasn't made any physical changes to the iPod Touch chassis in almost seven years, the new iPod Touch also doesn't integrate Touch ID or Face ID. The positive side to this is the fact that the iPod remains as one of the few Apple products to still include a 3.5mm headphone jack, although AirPods can still be used with the device if you wish to do so along with an Apple Music subscription.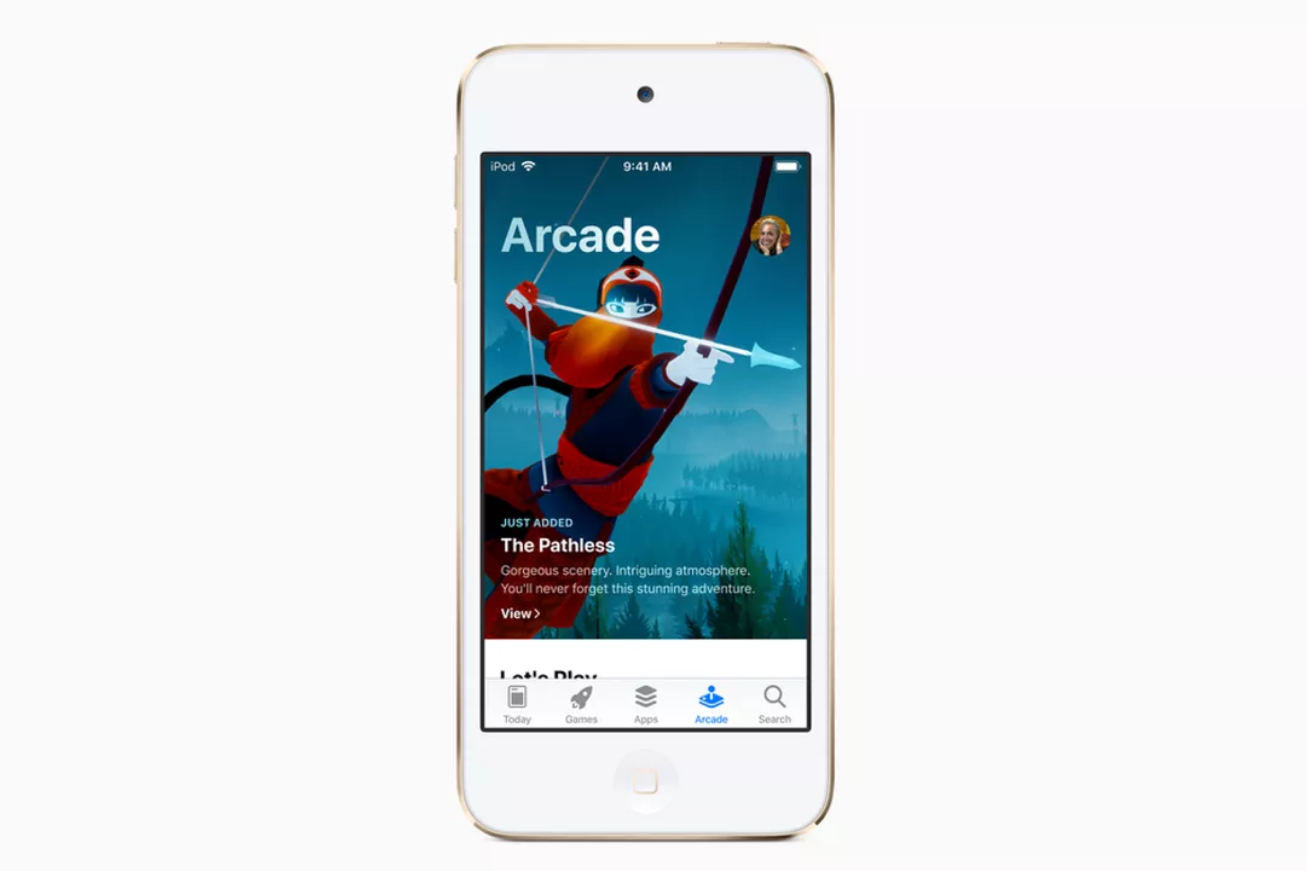 Speaking of subscriptions, Apple is heavily advertising the iPod Touch's compatibility with Apple Arcade, the company's upcoming game subscription service. Although not advertised, the device will presumably have access to the company's Apple TV+ subscription later this fall too.

Moving away from these features and over to the cameras, the iPod Touch includes some pretty bad cameras. The front sensor sports a measly 1.2-megapixel resolution which is inexcusable in 2019 while over on the rear sits an 8-megapixel snapper, the same one used on the iPod Touch Apple introduced four years ago.
Should you buy the new iPod Touch?
If you simply want access to Apple's ecosystem without the premium price tag and aren't bothered about 4G LTE then sure, the iPod Touch will probably cover all your needs. However, if you're looking to purchase the $299 or $399 versions, purchasing an iPhone 7 or
iPhone 8 while on offer
is probably a wiser decision. After all, while you won't have access to the same amount of storage, the displays are significantly larger, the cameras are drastically better, there's Touch ID, and performance is either on par or better depending on which one you buy.

As an alternative to these devices, if you're not too bothered about iOS and are willing to try out Android, the Google Pixel 3a can be purchased for the price of the 256GB iPod Touch. The Motorola Moto G7 is also a pretty decent offering, and that costs just $299.