Apple iPhone users the smartest, BlackBerry users the dumbest?
78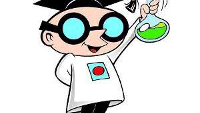 Aha! So this is why those devices we carry around and covet (like Clarice) are called SMARTphones. Ladbroke, a betting parlor as they say in Jolly Old England where such places are legal, tested the intelligence and cunning of 2000 smartphone owners. These subjects took
A Test of Wits
which is comprised of seven brain teasers. At the same time it was measuring your intelligence, the web site also asked for the name of the phone that each subject was using. From that information, we can say that users of the Apple iPhone are the smartest.
It took those sporting an iPhone 94 seconds on average to complete the test, which was a full 5 seconds faster than those using a Nexus branded handset. Samsung owners finished third with an average score of 103 seconds. Those with an HTC handset in their pockets were next, taking 2 seconds longer on average to finish the puzzles. Nokia owners and BlackBerry owners took the longest, with scores of 109 seconds and 118 seconds respectively.
If you want redemption, or just think that you're smarter than the rest of the world's BlackBerry users, you can take the test for yourself by clicking on the sourcelink. And hey, let us know how you score by commenting in the box below.
source:
ATestofWits
,
DailyMail
via
CNET