Apple iPhone 7 still works after spending 13 hours in a frozen lake
52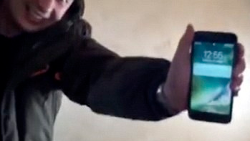 An
Apple iPhone 7
recently went through a real life testing of its ability to withstand exposure to extreme temperature. The owner of the handset was doing some ice fishing in Lena River in Siberia. Temperatures in that part of the world are typically bone chilling and the fisherman had to endure a frigid reading of -36 degrees centigrade. No matter how you slice it, that is cold. Trying to limit exposure to the air, the man was sitting inside a plywood hut with the ice hole cut out inside.
The fisherman would be used to such temperatures. After all, he lives in Yakutsk which is known as being the coldest place in the world. Despite being familiar with the cold, he somehow managed to drop his Apple iPhone 7 through the ice hole. With an IP67 certification rating, the phone is supposed to be able to survive getting submerged to as deep as 5-feet of water for as long as 30-minutes. The fisherman would not be able to retrieve the phone himself, so he decided to come back the next day with a diver.
The next day, the device was found in four feet of freezing cold water, where it had braved the elements for 13 hours after falling through the ice hole. Would it still work? The diver emerged from the ice hole with the iPhone 7 in hand and answered that question by telling the fisherman, "You've got a missed call!" During the night, The battery life had dropped from 35% to 19%.
We don't know how well the angler did with catching fish during his ice fishing session. What we do know is that thanks to the new water resistant capabilities of the iPhone 7, and the grace of God, the fisherman doesn't have to mourn 'the phone that got away.'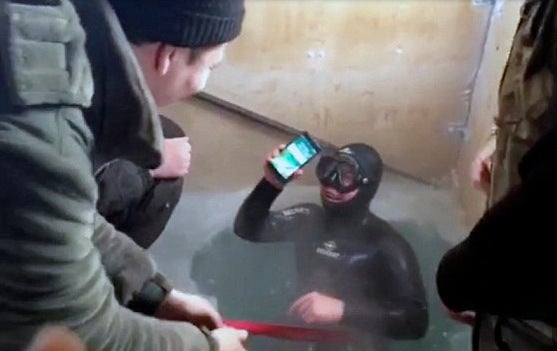 Diver surfaces with the Apple iPhone 7, still working after spending 13 hours in brutally cold water
via
DailyMail.co.uk
Recommended Stories