Apple iPhone 6s and 6c concept reimagines Apple's next big thing
25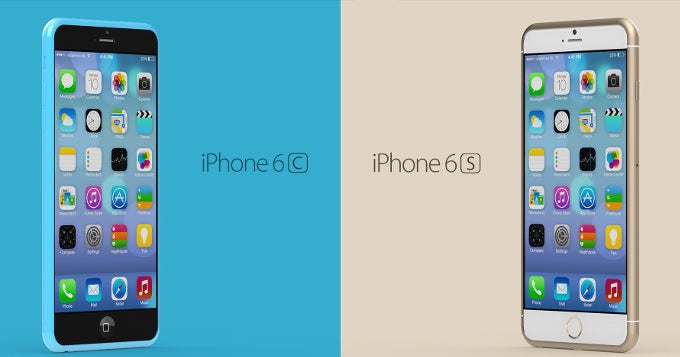 We recently relayed to you the
first truly impressive high-res concepts for the next iPhone 6
, a creation of designer Martin Hajek, and now the skilled image wizard has come up with an equally complete concept for a possible iPhone 6s and 6c, two models that could succede Apple's current iPhone duo.
This concept portrays the iPhone 6s and 6c as devices with a very pronounced curve along the side that practically obliterates all hard edges. While the iPhone 6 concept we saw earlier looked realistic, this one is decidedly dreamy, and we seriously doubt Apple would ever consider going in such a design direction, but it's nonetheless interesting to see an artists' thought-out rendition of the new iPhones. These two concepts are based on an early rumor spread by news outlet MacFan that speculated that Apple could release two iPhones, an 6s and 6c, as a follow-up to 2013's iPhones.
The highlights of such an imaginary iPhone 6s and 6c are the edge-to-edge display, as well as the thin and colorful body with those distinct curves.
Let us remind you, though, that Apple is currently expected to unveil just one new iPhone with a larger-than-before, 4.7-inch display closer to the end of the year. A phablet-sized, 5.5-inch iPhone is allegedly also in the works, but manufacturing issues have reportedly delayed its launch for next year. At the end of the day, though, truth is we only have rumors and no certainty about Apple's plans, so don't forget you should look at all such early info through the lens of a skeptic critic.