Apple iPhone 6s Plus vs LG V10: quick blind camera comparison
48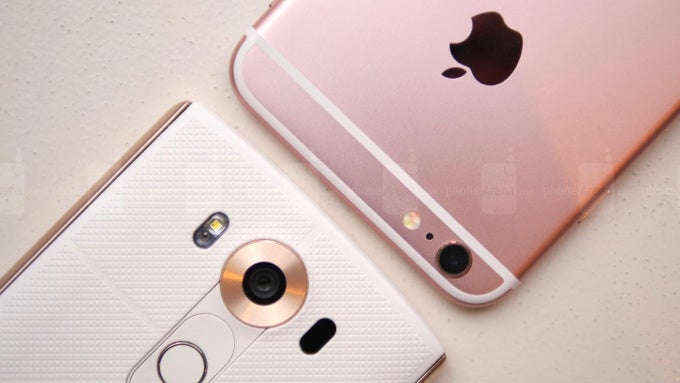 These are two of the best large phones you can buy at the moment: the Apple iPhone 6s Plus and the LG V10.
Vote for the image you like better
They are special for one other reason, though: both of them have truly outstanding cameras. The iPhone 6s Plus boasts a new 12-megapixel shooter with f/2.2 lens, while the LG V10 sports a 16-megapixel main camera with wide, f/1.8 lens. Both phones also feature optical image stabilization (OIS) that should help stabilize the camera in low light and result in crispier images.




However, a camera is much more than just detail: it's mostly about the impact of an image, its colors, the mood it conveys. Using our brand new 1v1 image comparison tool, we're now able to show you just that in a very convenient way. So here's a simple question: which images do you like better? Vote for your preferred image (and let us know why you voted in the comments below). We'll count the votes and reveal which of the two cameras stands for what image in a few days.



#1: Portrait
#2: Mermaids statue
#3: City view
#4: Colors outdoors
#5: Colors indoors
#6: Building at night
#7: Nocturnal city
#8: Church at night
#9: At the bar
#10: Garden and a sign
And one: Selfie