Apple iPhone 6: round-up of concepts
6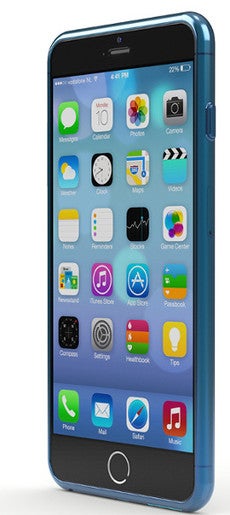 The Apple iPhone 6 is expected to make its official debut sometime this fall, and the expectations are for it to be big, quite literally. Rumors so far have agreed that the iPhone 6 is coming in two models, a 4.7" one and a 5.5" one, and while the second, phablet-sized iPhone might arrive later than the first, both devices are expected to eventually make their way onto the market.
We've had more than just the screen size, though. Whispers about various components that Apple is about to introduce, as well as design mockups and dummies have leaked out, giving us a pretty good idea of the next iPhone could look like.
Other things, like the anticipated Apple A8 system chip have not leaked, but we know from experience that Apple brings a new chip every year, so there's no reason not to expect one such chips in 2014 as well.
Armed with all this data, designers and enthusiasts can create very realistic design concepts that imagine what the iPhone 6 could be like. Right below, we've summed up the best concepts so far in reverse chronological order - what do you think, is the iPhone 6 really going to look like one of those?
Latest iPhone 6 and iPad mini 3 concept by Martin Hajek (late July)
5.5" iPhone 6 concept sized up against LG G3 and OnePlus One (late June)
iPhone 6 with iOS 8 concept (early June)
iPhone 6 video imagines Apple's next big thing with 'nitelight' (late April)
An iPhone 6 with a curved display: is that possible? (late April)
Colorful, unapologetially plastic: iPhone 6c concept (late April)
Rounded edges: one of the first iPhone 6 concepts (mid April)
iPhone Air: design unchanged? (March)