Apple's 5G iPhone might not arrive until 2021, analyst warns
13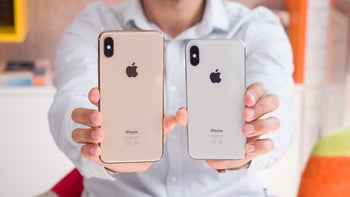 Apple is running out of options for 5G modems and today UBS analyst Timothy Arcuri has released a
report
in which he says there is an increasing likelihood that Apple may not deliver a 5G iPhone until 2021.
Qualcomm and Intel's modems might not be available
In the perfect scenario, Apple would have the option of purchasing 5G modems from as many as five separate suppliers. But as we will soon explain, there's actually no clear choice for Apple, which is the primary argument Arcuri uses in his report.
The most obvious choice for Apple at the moment would be its current modem supplier, Intel. The American company provides modems for older iPhone models in addition to the newer iPhone XS and
iPhone XR
. This situation is unlikely to change in the near future but, as it turns out, Intel is quite far behind when it comes to 5G.
The company has stated in the past that it'll deliver its first 5G modem by the first half of 2020, Arcuri, however, believes that it won't meet the deadline, thus forcing the Cupertino giant to stick with 4G LTE for yet another year.
Another potential candidate for 5G modems is Qualcomm, who Apple relied heavily on in the past. As things stand, the two companies are locked in a bitter legal battle and the situation may not improve in time for Apple's 2020 iPhone launch. This doesn't necessarily mean Qualcomm won't be willing to supply Apple with modems next year, but it did
refuse to provide modems
for the iPhone XS and iPhone XR in 2018.
Samsung, Huawei, and MediaTek could be off the table too
Moving away from existing suppliers, the next big company Apple could run to is Samsung. The latter already supplies OLED displays for iPhones, so adding modems into the mix shouldn't be a problem. Unfortunately, things aren't that simple.
The 2020 Galaxy S11 and Galaxy Note 11 should also support 5G networks as standard, meaning Samsung is going to need every 5G modem it can produce.
Next up on Apple's potential list of suppliers is Huawei, although this kind of deal will probably never happen as the US government isn't the biggest fan of the latter. Another potential supplier is MediaTek, but its modems just aren't up to Apple's standards yet.
Can Apple save itself from a 5G iPhone delay?
As you can see, if Intel fails to meet its deadline Apple is left with no alternative supplier for 5G modems. But if previous reports are anything to go by, the company could potentially save itself.
Although Apple is yet to confirm such plans, reports from late last year revealed that Apple is actively developing a 5G modem of its own. The Cupertino giant's proprietary modem was said to be on track for
a release in 2021
, in time for that year's iPhone lineup. But considering Apple's potential lack of suppliers for 2020, the company may push its teams to ready the product for next year's flagships.
If Apple fails to launch a 5G iPhone in 2020, UBS believes Apple's near-term iPhone sales could see a slight drop. Ultimately, though, the firm believes Apple is preparing for the worst and expects the company's large install base and services initiatives to minimize the financial impact.