Apple iPhone 5C outsells the Galaxy S4 in India?
70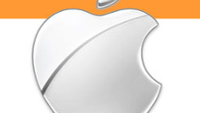 The Indian smartphone market is no different than the international one, as the inital sales of the 'budget' iPhone 5C started poorly and not as good as Apple expected. The majority of new customers opted to spend a few more bucks in order to either obtain Apple's current flagship, the iPhone 5S, or check what Samsung, its big adversary, has to offer with its smartphone flagship, the Galaxy S4.
According to several somewhat trustworthy sources, the sales of the iPhone 5C in India have recently improved a lot as Apple introduced the guaranteed-to-work buyback strategy. Customers could bring in their smartphone and benefit from a discount of up to $208 on the purchase of their iPhone 5C. Apparently, this well-thought strategy was successful and the demand for the 'budget' 5C has grown, which allegedly led to a triple increase in its sales.
Moreover, according to the same sources, Samsung's current flagship smartphone, the Galaxy S4, has staled and its sales are not going so well. If Apple's plan to increase the sales of the iPhone 5C in India continues to be this successful, we might expect the buyback strategy implemented in other emerging markets as well.
"Samsung Electronics banks on its display and compatibility, while Apple believes in quality and not quantity," says Rajesh Kumar, a manager at a multi-brand electronic store. "This month we had 10 units of both Galaxy S4 and iPhone 5C. Surprisingly, I have no iPhone 5C or iPhone 5S left, while there are three Galaxy S4 smartphones still available."
source:
The Indian Express
via
UnwiredView