Apple iPhone 4S explodes on bedside table in Croatia
50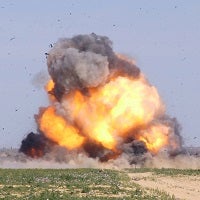 As with any story of an exploding mobile phone, a certain amount of skepticism must be applied when reading about events second (or third) hand. In this case, we cannot tell you to accept it on faith or not, given the other stories of exploding iPhones or iPhones electrocuting (and killing) their owners.
In this case, we do not know for certain if Ljubica Maric, 28, of Zagreb, Croatia, was using the iPhone charger that came with her iPhone 4S. It is apparent though that something was definitely not working 100% this past weekend as her device was on the bedside table charging.
Like most of us, Ljubica charges her phone overnight while sleeping. Her husband and kidswere asleep and the phone rang. She did not awake in time to answer on the first ring. As she was up and about to grab the phone on the second ring, something on the device exploded. The speaker blew out, the glass on the device cracked, and even though the device was in a case, pieces of debris scattered on the table and floor.
The phone still worked though and there were no apparent signs of burning at the electrical outlet. The charger did not appear to be damaged either. Ljubica and her husband Zoran sought a repair under warranty, but the service would only provide a free diagnostic and asked for 1,600 Croatian Kuna ($277) for the repair.
Zoran was less worried about the cost of the repair and more concerned about whether such an incident might happen again, except maybe one of his sons being near the device if it did happen.
This is not the first time we have seen an
iPhone explode
, or any
other device
for that matter. In many cases, it has been traced to either a third party battery, or a third party charger. Other circumstances can play a role as well, such as an unstable power supply. In this particular case, we do not have enough information to reach a conclusion either way.
source:
24sata
(translated)