These 2018 iPhone mockups just got compared to last year's devices (VIDEO)
1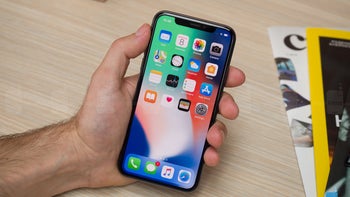 Apple's plans to release three iPhone models this year is far from one of the best-kept secrets in the industry, with everything from the
number of units ordered
to the exact size of the display's slowly becoming public knowledge. Now, though, thanks to the power of 3D printing, real-life mock-ups of the upcoming trio have appeared in a hands-on video.
According to the blog that posted the video, the precise dimensions of Apple's smartphones begun floating around in the past few weeks, allowing exact 3D models to be created. Starting with the upcoming 5.8-inch iPhone X, the details reveal a height of 143.65mm, matching that of last year's flagship. When it comes to the width, however, 72.03mm is listed, suggesting this year's offering will be slightly wider. Despite this, though, an
iPhone X
case apparently fits the mock-up version perfectly, implying the increased dimensions may be related to the button height. In regards to the larger iPhone X Plus, this model will apparently match the size of the
iPhone 8 Plus
pretty closely. In fact, it may even be slightly easier to hold. After all, despite the new device being 1mm taller at 157.53mm, Apple has managed to shave 1mm of its width, lowering the number to 77.44mm.

Moving away from the two OLED models, the 6.1-inch LCD variant doesn't necessarily have a reference device. Instead, it will sit directly between the two new iPhone X models when it comes to dimensions due to its height of 150 and width of 75.72mm. Additionally, unlike the two premium offerings that both sit at under 8mm in thickness, the lower-cost LCD model is expected to boast a depth of 8.47mm.
At this moment in time, Apple is reportedly expecting the
lower-cost LCD offering
to be the most popular smartphone of the trio. However, the Silicon Valley-based brand is also said to be betting big on demand for the iPhone X Plus, with recent information stating the company has placed an order for
45 million displays
.