The 2019 iPhones could support much faster Wi-Fi speeds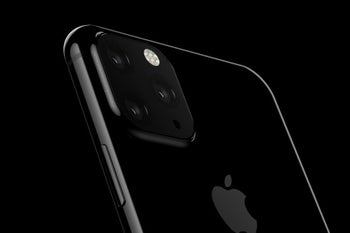 iPhone XI Max CAD-based render
Aside from a potentially smaller notch and
a redesigned camera module
on the larger device, Apple's 2019 iPhones are expected to bring no major design changes. Nevertheless, some big internal upgrades are to be expected. And according to Barclays (
via
9To5Mac
), one of these could be improved Wi-Fi speeds.
Revealed in their latest report, the
2019 iPhone series
will bring support for the latest Wi-Fi 6 standard, which is based on the IEEE 802.11ax technology. This will allow for connection speeds that are up to 40% faster than currently possible with the Wi-Fi 5 standard (802.11ac) which was released back in 2014.

These performance increases are extended to situations in which multiple people are using the same connection, as is often the case with public Wi-Fi hotspots or even at home. Wi-Fi 6 networks should also be more reliable when multiple users are connected simultaneously.

Lastly, Wi-Fi 6 should bring improvements to battery life, something many iPhone users will be pleased to hear. The new standard implements a new "target wake time" feature that essentially tells devices ahead of time when a Wi-Fi signal will next be required. This means that in between transmissions Wi-Fi can be put to sleep, thus saving battery.
If history is anything to go by, the 2019 iPhone series will probably make its debut in early September. Details are still vague, but it seems as though three models are once again under development as direct successors to the
iPhone XR
,
iPhone XS
, and
iPhone XS Max
.