The iPhone 11 & iPhone 11 Pro include recycled rare earth elements
13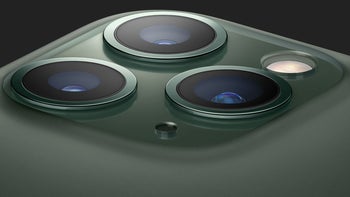 The new
10.2-inch iPad
is made entirely out of recycled aluminum and so is last year's MacBook Air. Apple hasn't yet decided to craft iPhones out of recycled materials but it has made one small adjustment with the
iPhone 11
and
iPhone 11 Pro
.
Speaking to
Reuters
, Apple Vice President of Environment Lisa Jackson revealed the updated Taptic Engine included inside the iPhone 11 series is manufactured using only recycled rare earth elements, a group of 17 specialized minerals. This means that around 25% of all rare earths used inside the latest iPhone models are now recycled.

Apple says its use of recycled materials was "not related" to the current trade tensions between the United States and China but did admit the move could help maintain a steady supply. The company plans on obtaining the rare earth elements from an external supplier. It's unclear what products they are being recovered from but it won't be old iPhone units.
This is one of those happy coincidences where was is good for the plane is really good for business at the same time. One of the things we talk about a lot internally, just in general, is how much more resilient this makes our supply chain.
The decision to use recycled elements naturally comes at a higher cost to the company – the minerals are typically recovered from tiny components, making the whole process much harder – but the company revealed that its production scale is what makes the solution economically viable.