Apple iPad replaces iPod as "the gateway device" that leads to an addiction to Apple products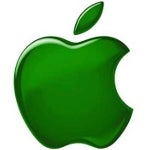 A new survey from the
NPD Group
suggests that the
Apple iPod is no longer "the gateway device"
that is the first Apple product purchased in a series of devices that leads to an addiction to Apple devices. That dubious honor now belongs to the Apple iPad. About a quarter of current Apple iPad owners say that the tablet is the first Apple product that they have ever purchased. According to NPD's Ben Arnold, "iPad sales are growing much faster than any other Apple product has this soon after launch. In fact, one-in-five Apple owner households has one — nearly equivalent to the number that own an Apple computer."
"Just two years after we shipped the initial
iPad
, we've sold 67 million," Cook said Tuesday. "To put that in some context, it took us 24 years to sell that many Macs, and five years for that many iPods, and over three years for that many
iPhones
, and we were extremely happy with the trajectory on all of those products."-Apple CEO Tim Cook
Tim Cook put the amazing sales figures of the Apple iPad into perspective when he noted that in the two years after it started selling the iPad, Apple has shipped 67 million units of the tablet. It took the Cupertino based firm 24 years to sell that many Macs, 5 years to reach that mark with the iPod and 3 years with the iPhone and Apple had been happy with the sales growth in all three cases. NPD says that one out of every three U.S. households, or 37 million,
currently own an Apple device
. That is lower than an earlier poll conducted by Hart Research Associates for CNBC. The results of that poll showed that 55 million U.S. households,
nearly half of all households in the U.S., own an Apple device
. Of those households devoid of an Apple device, one in ten plan on purchasing an Apple product sometime in the next year.
source:
NPD
via
AllThingsD