Apple iPad Pro rumor round-up: features, specs, price and release date
8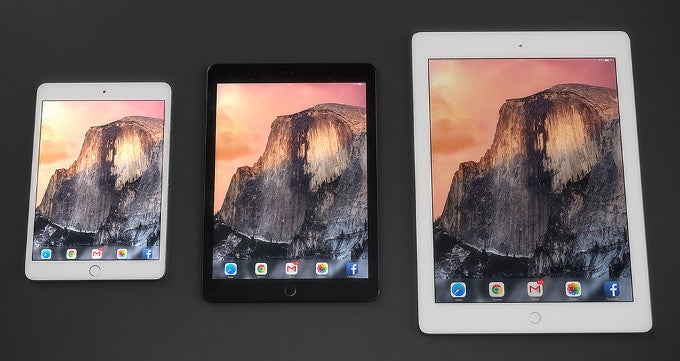 The Apple iPad Pro has been a long time coming: Apple has been laying the foundations for this expected productivity-focused larger-sized tablet for years, and it seems that all pieces of the puzzles are now in place for a big announcement of the iPad Pro this fall.
Apart from various leaks and whispers, it is the new tablet-centric features introduced with iOS 9 that give more substance to all the rumors about the forthcoming iPad Pro: the QuickType two-finger gestures that allow much more comfortable selection of text, as well as the new Multitasking menu with support for windows switching with a third-party keyboard, as well as pinning two apps side by side.
With all of this in mind, we have more confidence than ever that Apple has paved the way for something big - literally and figuratively - this fall. Here's what the iPad Pro is expected to be all about.
Screen: 12.9 inches of high resolution
The single most persistently rumored feature of the Apple iPad Pro is its screen size: expectations are that it will be a bigger tablet than the current iPad Air 2, big enough to grant it the 'Pro' name. Naturally, a 'Pro' edition suggests that this new tablet will be a great fit for business and education.
Apple is also expected to keep up the 'Retina' resolution format: recent digs in iOS 9 code showed explicitly the resolution of the virtual keyboard and give strong evidence that an iPad Pro's rumored 12.9-inch display will feature a resolution of 2732 x 2048 pixels (1366 x 1024pt), which translates to pixel density of the excellent 264 pixels-per-inch.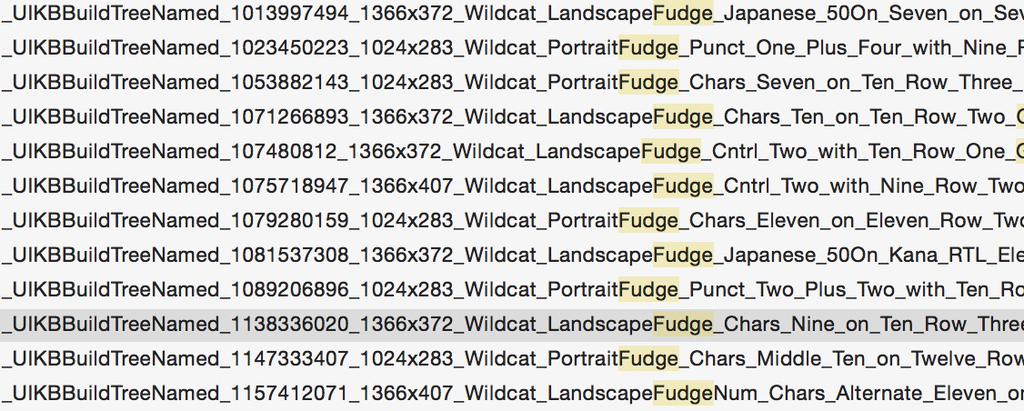 iOS 9 code gives a hint for the iPad Pro resolution
In comparison, the current iPad Air 2 features a 9.7-inch display with a resolution of 2048 x 1536 pixels, which translates to the same pixel density of 264ppi.
This new resolution, however, poses an interesting issue for apps and developers. If all of this resolution talk turns out true, current apps could scale up to the new resolution, but we do expect Apple to also urge developers to write targeting specifically the new resolution.
The special features: physical keyboard
One particularly interesting mention at Apple's WWDC 2015 opening keynote was that of support for an app switching shortcut for external keyboards in iOS 9, as well as new and well-documented shortcuts for keyboard users.
Apple being Apple this should not be taking as a random detail that has randomly made its way to the presentation. Quite the contrary - it's quite the hint that not only current iPads will play nicer with external keyboards, but that such a feature might be key to a productivity-oriented iPad Pro.
Currently, we've heard rumors from various sources that suggest Apple might do a Microsoft Surface-like move and introduce the iPad Pro with the option for a keyboard of some form. We are not so certain about that, but one thing seems clear: be it an Apple-made or a third-party one, the external keyboard will play a more significant (and possibly a crucial) role for the iPad series.
Two open questions: will it have a kickstand and a stylus?
Given all the speculations about the large, 12.9" screen size, it's only reasonable to wonder whether Apple will equip the tablet with a kickstand of sorts. That would be all the more necessary given the inevitable increase in weight of such a large slate that would make it much less comfortable to use while holding it with two hands and nearly impossible using it with a single hand for longer periods of time. Unfortunately, rumors so far don't say nothing about a possible kickstand built in the device itself. Not having one built-in, however, would not necessarily be a deal-breaker, as we've seen Apple cases for the iPad double as a stand, and with a similar case for an iPad Pro we might find the solution to this problem.
A larger tablet will not be so comfortable to hold in hand
Another consistent suggestion about the iPad Pro is that it might have with some sort of enhanced support for a stylus and - possibly - with a built-in stylus. A throwback to the Microsoft Surface Pro edition, this suggestion does not yet have any substantial factual backing, but it does remain a possibility.
Interface: iOS 9 with 'Pro' tweaks
The greater foundation for the iPad Pro is already laid out in software with the latest QuickType and multitasking announcements for iOS 9.
First, QuickType allows users to use two fingers on the virtual keyboard, a gesture that instantly converts the keyboard into a trackpad, and makes selecting text a much easier and more precise operation.
Second, the new multitasking (that looks a lot like the card-based one we've seen in the early Palm days and most recently on Android) also comes with an option to snap apps side by side in a manner practically identical to what Microsoft introduced in Windows 8. Those new features will be available on the 9.7-inch iPad Air 2, but they seem like a much better fit for a larger device with more screen space for more efficient multitasking.
Combined with the new screen size and resolution, speculations run rampant that an iPad Pro could actually run two full-sized iPad apps side by side. It's also interesting that Apple made a point that it's the first company to support simultaneous and independent multi-finger gestures on two apps running at the same time.
Apple A9(X): performance on steroids
While there is no information about the system chip that will power the Apple iPad Pro - not even whether it would be an ARM design or one of the fanless (and much more expensive) Intel Core M chips - we could still make an educated guess. Judging by Apple's current strategy, the company seems to draw a clear line between its Macbook lineup running on OS X and between iOS-powered devices, and the iPad is firmly in the iOS camp. Naturally, this alone is strong evidence in favor of a new iPad Pro featuring an ARM-based chip on steroids.
Given Apple's naming tradition, that chip could turn out to be a beefy Apple A9X of sorts. Apple's A8X chip for the iPad Air 2 features a tri-core CPU running at 1.5GHz and a powerful PowerVR GXA6850 GPU. The larger footprint of an iPad Pro would contribute to better heat distribution properties and open the way to higher clock speeds as well as more on-die space for a multiple-cluster GPU. Those are the broad strokes that we would expect Apple's processor division to paint in, but for more specifics, we'd need to wait out the official unveiling.
Apple iPad Pro: price and release date
Apple is usually a very predictable company when it comes to announcements: it follows a well-established annual tradition, and if it keeps that practice up, the Apple iPad Pro should arrive in the third or fourth week of October 2015 at a separate event, where it will be the headliner, hero device.
Price remains a mystery at the moment, but we would expect it to be above the current $499 starting price for the iPad Air 2.