Apple iPad Pro comes with 4GB of RAM (update: source backtracks)
30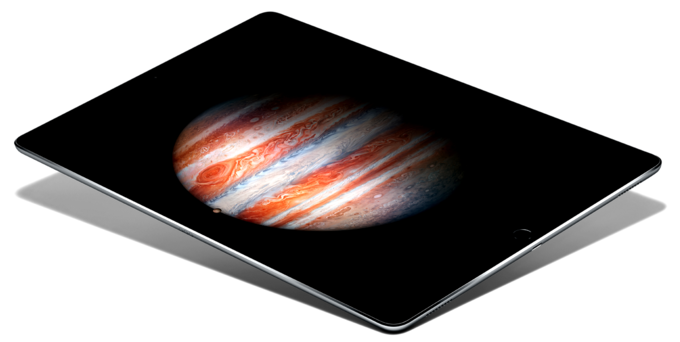 The new
Apple iPad Pro
is a gigantic tablet with a 12.9-inch display and it's a device focused on professionals as its name implies. As such, you might be curious to know more about its actual technical specifications and one area that Apple is traditionally not officially disclosing is the amount of RAM.
Thanks to Apple's partners from Adobe, though, this piece of information is now out in the wild: Adobe has revealed that the iPad Pro comes with 4GB of RAM. That's double the amount of RAM in the iPad Air 2, and will definitely contribute to making the iPad Pro a device that is future-proof.
Update:
After the story got popular, Adobe has quickly edited out the part in its post where it mentions that the iPad Pro has 4GB of RAM. So we're back at the beginning, where we have no clarity about the amount of RAM on the new tablet. Why did Adobe remove the mention? We don't know whether it was just a detail that they were not supposed to publish that they removed, or whether it's something that was plain wrong, but we should understand as soon as a teardown appears.
Unfortunately, we still don't know how much RAM does Apple's most important product, the iPhone 6s, has. The company has not made the information official and we'd need to wait for the teardowns of the phone to learn whether there's still 1GB of RAM or whether Apple has upgraded to 2GB.