Apple has 'fundamentally changed', according to former creative director
99+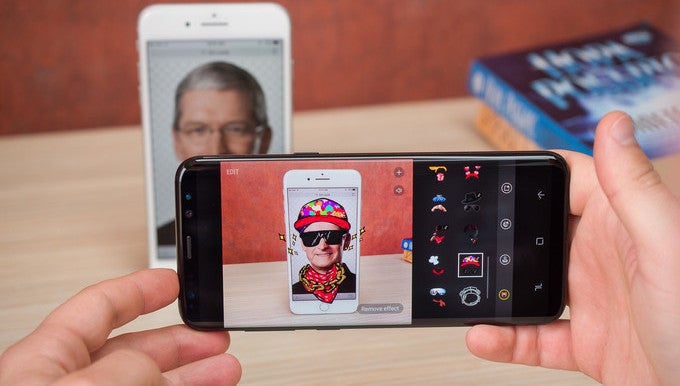 Samsung delivered truly stunning flagship devices this year, in the face of the Galaxy S8 and S8+. Can Apple's anniversary iPhone stand up to the challenge?" &nbsp
To many people around the world, innovation and gadget-induced adrenaline have plateaued in the last few years, as new smartphone models seem to offer little exciting new stuff that their predecessors didn't have. Nowadays, silicon inside handsets is relatively standard for most brands, and customers' purchases are largely based on a phone's image, looks and feel, rather than on a new piece of tech it rocks. According to a recent WSJ report, smartphone design accounts for up to 50% of a customer's decision to buy or not to buy, while it was previously believed that the figure stood at only 7%.
Until a few years ago, there were few handsets that could challenge the iPhone, in terms of sexy looks and desirable image. But we seem to be entering a new age now – the 'Post-Jobs Age' – where Samsung is forever done with cheap-feeling flagships and offers the world premium-built handsets, such as the
Galaxy S8
and
S8+
it unveiled this year.
But one could also ask whether Samsung actually upped its design game, having foreseen the plateau in new smartphone tech, or Apple just lost some of the innovative momentum that loudly set its phones apart from others in the past.
"It's not so much that Samsung has gotten better, but Apple has fundamentally changed. The pipeline that Steve [Jobs] started is over," said Hugh Dubberly, former Apple creative director and former member of Samsung's global design advisory board in an interview for WSJ.
We do not think that there was anyone who expected that things would not eventually change at Apple, after Steve Jobs passed away six years ago, and Dubberly may have a point to some extent. Apple is just no longer as vastly ahead of competitors, in terms of design, tech and features in the iPhone, as it was back in the days.
We do expect a slick
iPhone 8
, as we just can't imagine it otherwise, but this year it may need more than an appealing design to attain a lead over Samsung's flagships, analysts have said. Which is kind of cool for us, consumers, as Apple may be compelled to disturb the mentioned plateau with a 'first-time-in-a-smartphone-tech' show off this autumn, as in the good ol' times.
We have heard various rumours about an in-screen fingerprint sensor that analysts predict has potential to be a distinguishing factor for Apple's upcoming flagship, should it be able to implement it, that is.
There is no doubt that the Galaxy S8 handsets are fantastic phones, not just in terms of design, but also in terms of desirable features, such as a Super AMOLED display and an iris scanner. Nonetheless, Apple is still to unveil the S-line successors of the
iPhone 7
and
7 Plus
later this year, as well as a much-talked-about anniversary iPhone. While we expect the 7s and 7s Plus to represent bettered versions of last year's models, all pointers and rumours suggest that the iPhone 8 could indeed break the plateau and give us what we all crave for – new, exciting tech that we just can't resist but spend on
source:
WSJ