Apple files patent for crack resistant glass
99+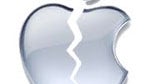 As touchscreens take over the portables market, the biggest caveat is accidental drops. Portable devices such as smartphones and tablets usually have at least one side, or in the case of the iPhone 4 two sides, almost completely comprised of a sheet of glass. While technology has significantly advanced the ways we are able to strengthen glass while maintaining thinness, at the end of the day, the glass in your commonly used gadgets can only absorb so much impact before fracturing.
Apple has filed a patent that shows they are continuing to look for new solutions to this problem. Apple believes that other glass material in addition to alumino silicate glass, commonly known as Gorilla Glass, can be used in combination with a surface chemical treatment to create stronger glass.
Apple is also proposing to use a drop sensor that is able to trigger a protection defense when a drop is detected. Some of the defenses that Apple suggested in the patent are an actuator that retracts the glass partially into the housing when a drop is detected as well as a shock mount.
The shock mount solution aims to isolate the glass from the rest of the device. The mount is able to compress to dampen the effects of the impact. Apple also suggests that in this application the cover glass and the rest of the device can be programmed to emit different resonant frequencies, or vibrations, to provide additional dampening.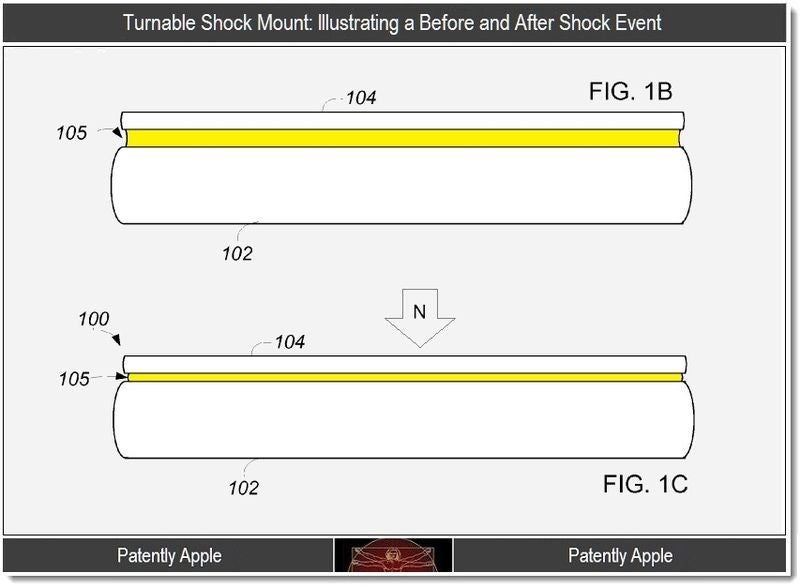 Tunable Shock Mount
As for the shock mount itself; Apple suggests a few materials including polymer, foam, gel, or a shape memory material to absorb the impact. Conversely, Apple also describes a tunable shock mount with a micro inflatable bladder filled with fluid that expands on impact much like an airbag.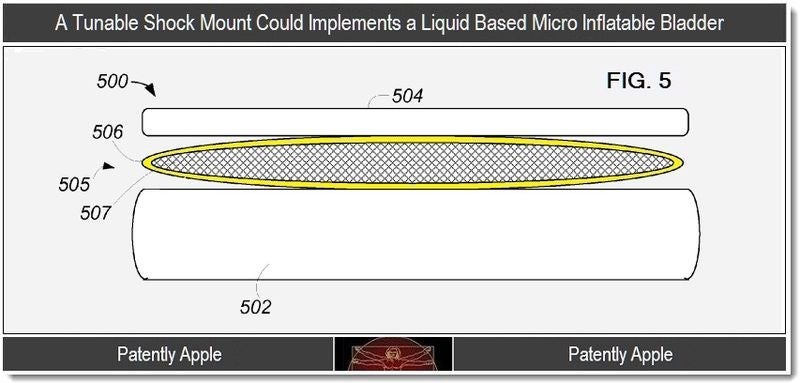 Micro Inflatable Bladder
While it is unclear if we'll see any of these inventions integrated into real world applications anytime soon, it is interesting to take a look at some ideas that present new ways to protect our gadgets from their greatest physical threat, their own users.
source:
Patently Apple
via
Mobile Syrup