Apple files patent applications related to using the Digital Crown on the iPhone and iPad
59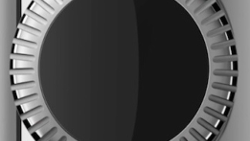 The Digital Crown is the innovative tool that Apple created so that Apple Watch users could zoom in and out on the watch screen in place of the multi-touch "pinch and zoom." The latter obviously was not a workable solution for users of the timepiece. Zooming all the way in on an app using the Digital Crown on the Apple Watch, will launch it. Pressing the crown afterward will take you back to the home screen. The Digital Crown also allows certain apps to scroll up and down on the display.
Last summer,
Apple filed a patent application for the use of a Digital Crown on the Apple iPhone and Apple iPad
. Continuing with this thought, Apple has now filed a pair of patent applications (20160378187 and 20160378189) that explain the advantages of using a Digital Crown on these products. One part of the application showed the Digital Crown working in tandem with an "interface cube." The crown would be able to rotate the cube allowing the user to read whatever is written on each side of it.
The new patent applications also mention adding haptic feedback to the Digital Crown. This allows the user to know that he/she has interacted with the device in some way.
"Some electronic devices may include mechanical inputs, such as buttons and/or switches. These mechanical inputs can control power (i.e., on/off) and volume for the electronic devices, among other functions. However, sometimes these mechanical inputs can fail to give a user tactile feedback, such as the "click-click-click" feeling of winding a mechanical alarm clock with a knob"-Apple patent application
via
PatentlyApple
,
RedmondPie