Apple files for patent on magnetic SIM tray
14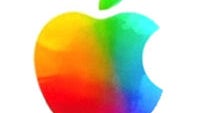 Looking for a way to make a slimmer iPhone, Apple has filed a patent application for a new SIM card tray that would eliminate the need for the ejector mechanism and hold the SIM card in place using magnets. This could lead a slimmer form factor for a future Apple iPhone. The USPTO on Thursday released the application which was originally filed in April 2012.
The document shows how Apple plans on using a magnetic process instead of a mechanical one. The problem with the current SIM tray is that requires an opening in the phone which leaves a way for dirt and dust to enter the phone.
"An electronic device may be provided with an ejector mechanism for at least partially ejecting a removable module (e.g., a SIM card tray) from the device. The ejector mechanism may include a user interface portion and a tray interface portion, and each interface portion may include a first end fixed to the device and a second end coupled to the second end of the other interface portion. Tension between the fixed first ends may bias the ejector mechanism to alternate between two ejector mechanism states when the ejector mechanism receives either a user input force to eject the removable module from the connector or a tray input force to insert the removable module into the connector."
-Apple patent filing
Apple can make the SIM tray lighter than it is currently is with the use of magnets. The Cupertino based tech titan has replaced mechanical fasteners before in the design of the Apple iPad Smart Cover. And in its USPTO application, Apple gives a number of use cases for the design including belts and accessories, watches, headsets and necklaces to name a few.
source:
Freepatentsonline
via
AppleInsider