Apple files for patent on flexible iPhone display
27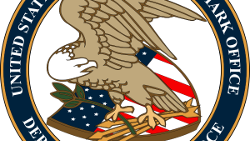 The USPTO has released a copy of Apple's application seeking a patent on a flexible iPhone screen. The display would be able to open and close like a book, folding on a center axis. As recently as last month, we told you that
Apple is looking to partner with LG on the production of the Gumby-esque screen
. Why LG? Why not Samsung? Those are good questions. Heck, we even thought of them ourselves. The answer is a lot less complicated than you might expect. Apple is concerned that Samsung's display division might not be able to keep its mouth shut and pass the word over to the Samsung division in charge of building the foldable Samsung Galaxy X.
Interestingly, a foldable iPhone might not see the light of day until 2021. And that would come after Apple will reportedly unveil its AR headset in 2020,
a device that is supposed to be even bigger than the iPhone ever was
.
The title of Apple's patent is
Electronic Devices with Flexible Displays
. And speaking of flexible displays, the Samsung Galaxy X is supposed to grace us with a limited release next year of its foldable display. Despite all of these trials and screens with unfinished business, there is still a long way to go before consumers are downright accepting of a smartphone screen that opens to become a tablet and closes to become a phone.
source:
USPTO
via
RedmondPie