Proposed legislation could hurt Apple executives but help other employees
8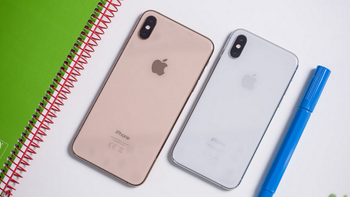 Legislation proposed by Senate Democratic leader Charles Schumer of New York and Sen. Bernie Sanders of Vermont could negatively impact the valuation of tech stocks including Apple.
The pair laid out their plan in The New York Times
last Sunday (via
CNBC
), under which publicly traded companies like Apple would be prohibited from buying back their own shares unless they pay workers a minimum of $15 per hour, give them paid time off, and offer employees health benefits.
Stock buybacks are done by corporations to reduce the number of shares outstanding. Doing this increases the earnings per share (EPS) figure that is used in calculating a stock's price-to-earnings ratio (PE). This number is a quick and dirty way to see if a stock is cheap or dear; the higher the EPS part of the equation, the cheaper a stock looks to value investors. So yes, buying back shares can pump up the value of a company. Some firms buyback their shares in lieu of paying a dividend to holders.
Thanks to the tax cut that went through last year, companies bought back more than $1 trillion of their own stock during 2018. That was a record for any year. But the average Joe really doesn't benefit from this because, as the
Times
points out, 85% of stock valuation is in the hands of the wealthiest 10% of Americans. Not surprisingly, high-paid corporate executives, many of whom receive bonuses based on stock price performance, are in line to clean up from stock buybacks.
The company that has spent the most money buying back shares over the last ten years is Apple. The latter spent $239.4 billion over the last decade purchasing its own stock. Microsoft is number three, buying back $94.3 billion during the same 10 years. Apple dominates the list of the 10 largest buybacks announced with six appearances. Microsoft shows up on the list twice.
"Our legislation would set minimum requirements for corporate investment in workers and the long-term strength of the company as a precondition for a corporation entering into a share buyback plan. The goal is to curtail the over-reliance on buybacks while also incentivizing the productive investment of corporate capital."-Senator Charles Schumer and Senator Bernie Sanders
Apple CEO Tim Cook is one who has benefited from Apple's buybacks. For example, last August
the executive received 560,000 shares of Apple
that is currently valued at $97 million. The number of shares that Cook was given is based on the performance of Apple's stock price compared with other companies in the S&P 500 over a specific period. While we will never know with certainty how much of the rise in Apple's stock price can be attributed to the buybacks, they most certainly helped Cook and other Apple executives earn huge paydays.
While the legislation proposed by Senator Schumer and Sanders won't stop corporate buybacks, it does make sure that companies are sharing their wealth by paying employees more money and giving them greater health benefits. Whether such legislation passes the Senate and House and is signed by the president is another story.