Apple equipping its stores, and Disney stores with NFC readers and new iBeacon transmitters
19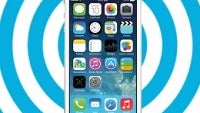 Since it looks as though the new iPhone 6
will be equipped with NFC
, Apple is apparently buttressing its
iBeacon set-ups
at its brick-and-mortar stores with upgraded equipment, and it is pushing in new point-of-sale tools with NFC readers.
iBeacon has been part of the Apple store landscape for a while, but the big news is with Apple finally getting on board with NFC. For Apple's iBeacon, the upgrades will provide better in-store tracking, and the NFC will accommodate the new iPhone and purportedly Apple's new watch.
While many can say that Apple is behind the curve with NFC enabled equipment, the reality is that retailer and consumer adoption of the technology has been rather slow. Aside from being able to "touch-to-share" between smartphones, and seeing some point of sale systems with the logo embossed for the customer to see, NFC is, for now, an acquired taste.
Despite the cautious growth rate, Disney is reportedly having its retail stores outfitted with new point-of-sale machines that support NFC which are certain to mesh with Apple's anticipated mobile payment service. Other retailers are also on track to get on board with Apple, including Walgreens and CVS pharmacies, and Nordstrom.
For iBeacon, the prospects are a bit different. Apple is working its plans to provide iBeacon transmitters to retailers that also sign up for Apple's mobile payment service. That means iPhone owners could be able to get real-time in-store offers at a variety of locations.
All should be revealed on
Tuesday for Apple's unveiling
of the new iPhone, and maybe some other goodies.
source:
MacRumors