Apple did not infringe on Samsung patents says ITC judge
99+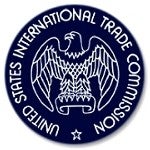 An ITC judge ruled on Friday that
Apple did not infringe on any of four Samsung patents
that the Korean manufacturer said were being illegally used by Apple. Samsung had requested that the Apple devices that it claimed were infringing on its patents be banned from being imported into the United States. But the run of bad luck that Samsung has had in legal matters, continued on Friday when ITC Judge ITC Judge James Gildea made his decision in favor of Cupertino based Apple. Both tech titans are battling it out with each other in ten countries.
Last month, a jury in a U.S. District Court found that Samsung had infringed on a number of Apple's patents and awarded the company $1.05 billion in damages, a figure that
Judge Koh could triple at a hearing set for December 6th
. In the meantime, Samsung's cross-complaint against Apple went for naught as the jury found that Apple did not infringe on Samsung's patents.
The ITC case decided on Friday was originally filed by Samsung back in the middle of 2011. Now that the judge has made his ruling, it isa up to the full commission to either uphold or overturn the judge's decision which will take place at a hearing in January. For those legal eagles out there, the Samsung-Apple case is 337-794 at the ITC.
source:
Reuters