Apple working on ways to make iPhones detect spam callers
3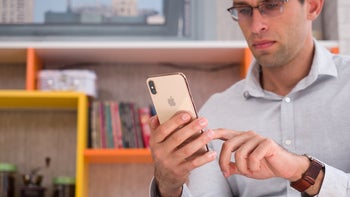 Spam callers are annoying millions of Americans every day with their offers for various products and services. Just the other day we saw
Google's solution to the problem
, letting its assistant take the call initially to check what it's about. A new patent application by Apple shows that it's also working on a way to easily identify unwanted callers and potentially automatically decline their calls.
The patent is called "Detection of spoofed call information" and, unsurprisingly, consists of proposed means for a mobile phone to detect when the caller number is fake. Telemarketers and other cold callers sometimes use devices or services that let them change the number that shows on your caller ID to one that's from your area, for example, to make it more likely that you'll answer the call.
Before a connection between two phones can be established, the request coming from the caller has to go through various stations and terminals that are part of the networks involved. The information about the "path" that the call took is logged and becomes part of the its identifier. When a caller is trying to spoof its number, there are additional steps in that process that the query goes through. While some parts of the identifier can be tempered with by the spoofer, others remain intact and can be used to distinguish a legitimate number from a fake one.
Simply put, Apple's plan is to create databases, both on device and online, that contain template data that represents legitimate calls and compare it to the information that's coming along with every call, to check if both match. If there's part of the incoming data that isn't consistent with that of legitimate calls, the phone will display a warning along with the call.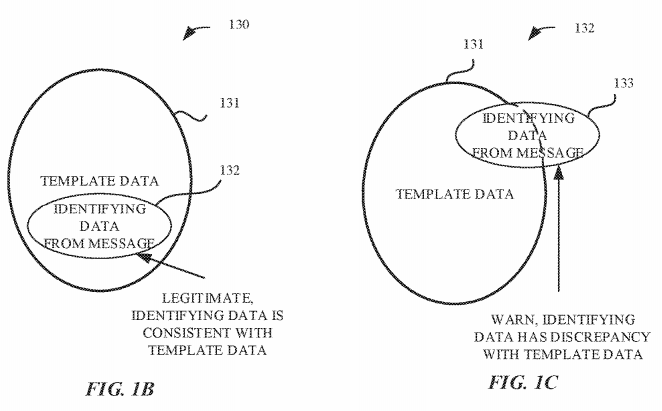 If there's anything suspicious with the call, your phone will warn you
For this system to work, Apple would need to work with carriers to get access to the internal data that's needed for the database and the spoof-check for each call. With the iPhone's popularity in the States that's definitely possible, so seeing it implemented is not out of the question. However, patents are not always a sign that a company is working hard on something, they're often used to reserve the right on an idea for potential future use.