Apple dethrones Gazprom for the most profitable corporate quarter in the history of mankind
80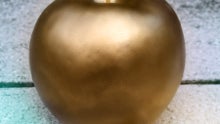 We still live in the oil era, and know the extraction business is a good business, right? Case in point are the top 20 largest quarterly net profit amounts that companies have reported - 15 of them are coming from oil and gas companies. The rest is... a certain company in the "fickle" consumer electronics business. In fact, said gizmo maker occupies five of the top 10 slots in the largest quarterly profits ranking list.
Well, you've certainly guessed by now where we are heading, as Apple just scored the largest quarterly corporate profit in the history of mankind, though not the universe, as we are sure somewhere in a parallel one another Apple might have made phones with larger displays a year or two earlier.
Apple
made about $18 billion last quarter
, toppling the largest three-month corporate profit of $16 billion that belonged to the Russian juggernaut Gazprom. How did Apple do it? Well, the iPhone line ASP was $687 for the quarter, marking a $50 increase from last year, due to the fact that Apple now has the
iPhone 6 Plus
, whose starting price is a Benjamin higher than the breadwinner. The average price to make and sell one, however, is about $220, even with the thorough redesign that the iPhones received, so roughly 200% profit on a handset, and Apple sold a record amount, too. As a result, now Apple has about $178 billion in cash to play with, and those can certainly buy you a lot of innovation still to happen.
Not too shabby for Tim Cook who's been at the helm of the world's most profitable company for three years and change only. Steve Jobs would definitely be proud of the well-oiled machine he managed to create, and the smart successor he handpicked and groomed for the CEO position.