Apple looking to replace Intel chips, still planning to make a car, according to insider
15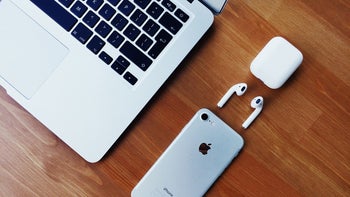 Apple's size and importance mean that every move the company makes ripples through the tech industry and affects tens if not hundreds of other companies. That's why there are people that closely follow what Apple is doing and what that means for its future. One of them is Ming-Chi Kuo, a name you've probably heard before, if you're closely following mobile news. Kuo has often given accurate information about Apple products
months before their release
.
The most recent insights he shared aren't as exciting as leaks about upcoming iPhone models, but they're interesting nonetheless. Kuo talks about some of the broader strategies Apple is looking to execute. The California-based company is planning to strengthen its cooperation with TSMC, the chip manufacturer that's making the A12 bionic chip for the 2018 iPhone models, and continue trusting it with the manufacturing of its A13 and A14 chips, which will most likely power iPhones in 2019 and 2020.
What's curious is that according to Kuo's report, while Apple is closely working with Intel for the modems in its latest phones, it's also looking to move away from Intel chips in its Mac computers. The insider thinks that the new family of Apple designed chips will be ready to make an appearance as soon as 2020-2021. They'll be manufactured by TSMC as well, making the Taiwanese foundry one of Apple's most important suppliers.
TSMC is expected to get another, even more important order from Apple: the chips for its upcoming car. Yes, Kuo's information is that an Apple car is coming, but is still at least 5 years away from mass production. The vehicle, as previously rumored, will support very high levels of automation (self-driving). In order to achieve that, the Apple car will need chips manufactured using either a 3 or a 5 nm process. Quick reminder: 7 nm processors debuted this year. Semiconductor manufacturers are facing extreme challenges when down-scaling production lines and delays aren't out of the question, when it comes to making these next-generation chips.
We doubt that we'll hear any confirmation from Apple in the next couple of years, but if those projects are really moving, we'll get plenty of reliable information from other sources, keeping us up to speed with what's happening behind the scenes.