Apple cracks down on fake Bitcoin wallets on the App Store
23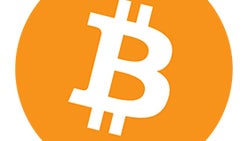 Developers of Bitcoin mobile wallet app Breadwallet recently took to Reddit to warn users that a fake app carrying the Breadwallet name and logo had made it through Apple's review process and onto the App Store. Although the developers have since taken action, and the fraudulent app has been removed by Apple, a few users "who inadvertently downloaded the fake app have reported having funds stolen" from them, the post claims.
Breadwallet also identified numerous other suspicious Bitcoin wallet apps, which have popped up on the App Store recently and which are designed to look like already established virtual currency wallets in order to scam unsuspecting users. It is currently unknown how many users might have been affected by fake virtual currency wallets.
"We talked with one customer who claims to have lost about $10,000, and if we go and look at the coin address where those coins were deposited, last I checked there was $20,000 listed at that address,"
said Breadwallet co-founder Aaron Voisine in an interview for Motherboard.
"So, that's our current estimate for how much customers have lost."
Apple has since removed all fraudulent apps listed by Breadwallet, but the fact that they slipped through the company's review procedure and landed on the App Store in the first place is disconcerting to Bitcoin users and detrimental to the image of wallet app developers.
You can find the names of all the removed offending apps listed below. All have been removed from the App Store and their names are included purely for reference.
GreenAddress - Bitcoin Wallet
Simple Bitcoin Wallet
Simple Bitcoin Wallet ™
GreenBits Bitcoin Wallet
Bitcoin Wallet
Bitcoin Armory Wallet - bitcoin offline wallet
Blockchain - Offline Bitcoin Wallet
BitcoinCore - Bitcoin Wallet
"I think it would be good for Apple to go through some extra process to make sure they have the identity of the person posting any app in the finance section,"
Voisine said.
Fraudsters are apparently primarily targeting apps that publish their source code openly, as it is easy to steal entire portions of the code and design fake apps that look very similar to the originals.
sources:
Reddit
,
Motherboard
via
MacRumors
Recommended Stories