Apple could ship 5x more iPad 5 units than iPad mini 2
16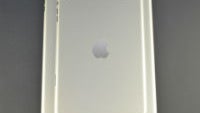 We just heard that KGI analyst Ming-Chi Kuo is expecting Apple to
upgrade the cameras
on the upcoming iPad 5 and iPad mini 2 tablets, which isn't much of a surprise. The real surprise comes from another part of Kuo's predictions, which says that Apple could end up shipping more iPad 5 units than it does of the iPad mini 2.
Apparently, Kuo is predicting that Apple will ship about 10 million units of the new iPad 5, but a mere 2 million units of the iPad mini 2. This is especially surprising because while the full-size iPad has held up well in sales, the iPad mini (and its lower price point) quickly gained steam and had begun outselling the full-size iPad. Estimates say that the iPad mini made up as much as 60% of all iPad sales in its first quarter on the market, which was the holiday quarter last year.
There have been rumors that the iPad mini 2 is facing
supply shortages
because of problems with the Retina display production, but this could constitute a very big problem for Apple because there is nothing worse than having a shortage of a popular new product during the holiday season. In last year's holiday quarter, Apple broke its sales records with
22.9 million iPads
sold, of which approximately 13.75 million were iPad minis. If Apple is only able to muster 2 million iPad mini 2s for this holiday season, there are likely going to be a lot of angry customers who could potentially take their dollars to competing companies.
Recommended Stories