Apple continues to cope with production problems on the new iPad's Retina display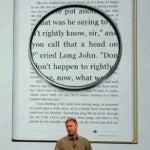 Because of continuing problems producing the Retina display for the new iPad,
Apple continues to give the job solely to Samsung
. According to Ming-Chi Kuo, an analyst with KGI Securities, all of the panels used by Apple in the first quarter were produced by the Korean based manufacturer. The analyst said that LG Displays was supposed to have started delivery of the same panel in the current quarter.
In a research report to clients, the analyst wrote that, "
Sharp Still has production yield and material stability issues unresolved due to the adoption of Oxide technology
." Due to lack of supply,
Kuo believes that Apple sold 13.1 million units of its tablet last quarter
. He expects sales to rise to 18.6 million in the second quarter as production of the Retina displays picks up and more iPads become available. Shipping time for the new iPad has dropped down in the last few days to 5 to 7 days, a sign that supply is coming in balance with demand.
Kuo also believes that Apple will release a iPad-mini version with a 7.85 inch screen in time for the winter holiday season.
source:
AppleInsider