Apple changes policy and locks in screenshots once an app is approved
7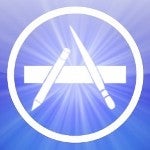 Halo 4
, had the appropriate logo for the game as a thumbnail and most convincingly had some screenshots of the game that looked like the real thing. But instead of getting the popular game for $4.99,
buyers were stuck with a run-of-the-mill chess game or a racing game
. It was the ole' bait and switch (Some have become so adept at this that they have become...you got it! Master bait and switch violators).
Apple has come up with a plan to battle these scammers and has changed its policy as discussed in the Developer Portal. Starting immediately, app screenshots will be
locked in to the images
used at the time that Apple puts its stamp of approval on the app submission. This rule would prevent those naughty bait and switchers from turning a pedestrian app into the hottest video games available. And while Apple does pull the app and refund the money once the ruse is discovered (which it always is), the policy change is sure to weed out some of these phoney apps in advance.
source:
Apple
via
TUAW