Apple caves, signs new patent licensing deal with Ericsson
57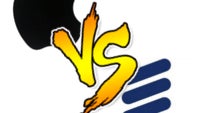 Earlier today, Ericsson announced that it has reached a consensus with Apple and that the two companies have signed a patent licensing deal that will allow Apple to continue using Ericsson technology in its mobile products.
Back in February,
Ericsson took Apple to court
for infringing on no less than 41 of its patents. Apparently, Apple's iPhones and iPad incorporate a lot of Ericsson's patented tech, with a scope ranging from basic communication protocols to user interfaces and power saving techniques.
The two companies previously had a patent licensing deal, but Apple refused to renew its licence when it expired back in January. At the time, Apple said that it's willing to pay fair prices for these standards-essential patents, but insisted that Ericsson is wrongfully asking for royalties based on the total price of the device. This way, said Apple, Ericsson is making money out of cutting-edge Apple innovations.
Apparently, Apple has finally caved. Ericsson representatives did not provide the financial details of this new IP licensing deal, but the company has raised its estimated overall IP rights revenue to $1.52 - 1.64 billion, up from a previous estimate of $1.14 billion. According to Reuters, analysts from ABG Sundal Collier believe, based on Ericsson's new IP revenue estimates, that Apple agreed to hand over about 0.5 percent of all its iPad and iPhone revenue.
Ericsson announced that this new agreement with Apple resolves all pending patent infringement claims between the two companies. The agreement will also extend to upcoming technologies, such as 5G networks.
Recommended Stories