Apple makes a huge blunder with the Mail app in iOS 13
20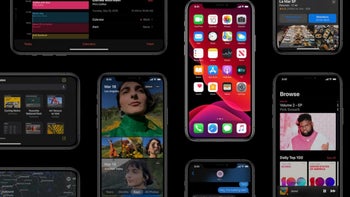 Apple recently made a major blunder when redesigning the iPhone's Mail app for iOS 13.
As reported today by NBC News
, this boo-boo has resulted in iPhone users deleting emails that they were actually looking to respond to. This is because in revamping the app, Apple moved the trash icon to the location where the reply button used to be. And since both icons are very close to each other, users are accidentally tapping the trash icon by mistake.
Of course, Apple has been called out on social media for this faux pas. In fact, Fox News' chief White House correspondent John Roberts
disseminated a tweet
that included a screenshot of the trash icon and the reply button along with a message that read, "Who at @Apple thought this was the best positioning for the trash icon in emails???" Another Twitter user noted that he mistakenly deleted ten emails to date. Another Twitter user topped that by claiming to have hit the trash icon 12 times by accident. In fact, quite a few Twitter subscribers have posted complaints about the updated Mail app on iOS 13. Another complaint came from Shannon Watts, the founder of gun control organization Moms Demand Action. "I end up deleting the email by accident instead of replying to it," Watts said. "If I'm lucky, I'll remember who I was replying to and then search for their name in trash. But it's incredibly frustrating and time-consuming."
You can save an email that you've deleted from the Mail app by mistake

If you do delete an email by mistake, you can try to recover it by opening the Mail app and heading to the Trash mailbox. Tap on the forwarding arrow icon and move the mail to another email account. You can view all of your deleted emails across all of your accounts by opening the Mail app, tapping Mailboxes in the upper left corner of the screen, tapping Edit in the upper right corner of the screen, and then tapping on All Mail.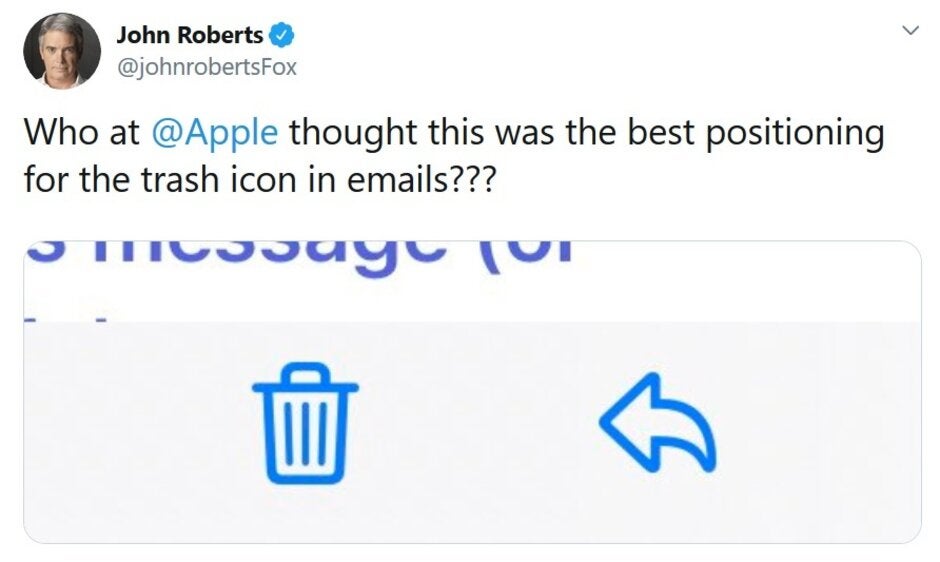 Even Fox News chief White House correspondent John Roberts is upset with the layout of Mail in iOS 13
Apple released iOS 13 on September 19th
and earlier this month it pushed out iOS 13.1.3 to exterminate some bugs. The upcoming 13.2 update will greatly improve photography on the 2019 iPhone models
thanks to Deep Fusion
. This technology allows the camera to snap 8 photos with various exposures before the shutter is snapped. Adding the image captured when the shutter is tapped, the Neural Engine that is part of the A13 chipset goes through 24 million pixels to create the sharpest image with the less amount of noise.
Other features coming with iOS 13.2 include 59 new emoji; including different skin tones,
there will be 230 new options for emoji fans
using iOS. Also coming with iOS 13.2 is
Announce Messages with Siri
. With this feature, Apple devices sporting the H1 chip like the AirPods or certain Beats headphones will be able to hear incoming text messages and send a reply via Siri. The virtual personal assistant will take dictation immediately after reading the incoming message out loud even without the user having to say "Hey Siri." Speaking of Siri, Apple will introduce users to a brand new privacy policy for the digital helper. The iOS 13.2 update is expected to drop before this month is out, so it should be pushed out sometime in the next week.
As far as the location of the trash icon in the email is concerned, there is no word on whether Apple plans on making any changes. If it is moved by the plight of aggravated iOS users, it might fix this issue in a future iOS update.