Apple announcing Q2 2012 results tonight: expectations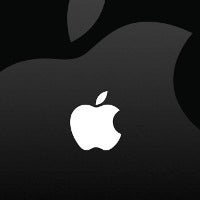 Apple is announcing its quarterly results today after the market closes and with all eyes on iPhone and iPad sales now, hours before the unveiling and the conference call, we can take a final look at the expectations. This quarter is particularly interesting as for the first time in recent history there is a negative sentiment about iPhone sales as more and more people are said to be holding off purchases anticipating the next-gen device.
Are those rumors true? We don't know - so far we've got data from Verizon where iPhone sales dropped only slightly to 2.7 million and AT&T where the iPhone continues to dominate with 3.7 million iPhones sold. If we extrapolate this data alone, the number of iPhone sold this quarter shouldn't stray too much from the first three months of the year.
Now, analysts are bullish and the Street expects Apple to announce it sold somewhere
around 29 million iPhones
. The iPhone is the biggest driver of Apple's profits so that's where most eyes are on.
Second most important, though, is the iPad, and it seems that here Apple has the potential to shine. Analysts project an
average of 16 million iPads sold this quarter
.
Do you have any expectations or observations? Will Apple sell more or less iPhones this quarter? Chime in with your thoughts below.
source:
Business Insider