Apple announces new enterprise services for iOS 8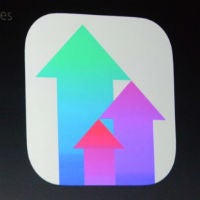 Everyone wants more of the enterprise pie that has been left over from BlackBerry's fall from grace, and Apple is no different. Earlier today, Samsung announced that it has 5 devices that have been approved by the
US Department of Defense
, and Apple doesn't want its name left out of the conversation, so it has announced new enterprise services in iOS 8.
First up, Craig Federighi gave one of Apple's signature stats that don't necessarily mean all that much, saying that 98% of Fortune 500 companies use iOS. Given the expansion of bring-your-own device programs in enterprise, we'd bet that quite a large percentage of those same Fortune 500 companies also use Android and BlackBerry too, but we can't say for sure. The big news is that Apple now has a Device Enrollment program, which will allow your iOS device to automatically configure itself for your enterprise when you first get it rather than needing you to hand in your device so your company's IT department can set it up.
Beyond that, iOS 8 is adding enhanced security including password protection for calendar, contacts, mail, messages, notes, reminders, and even third-party apps. There will be per message S/MIME for mail, but even better will be VIP threads which means you can get specific notifications for important mail conversations. There will be new auto-reply features for mail, options to set yourself as free or busy in your calendar, and third-party integration for documents in
iCloud Drive
.